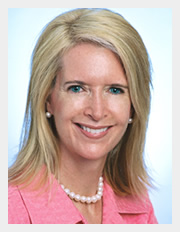 As a former financial management professional, I feel I have a unique perspective. This experience will allow me to deliver content that they will be able to begin applying immediately."
Atlanta, GA (PRWEB) April 04, 2013
Executive Velocity, a leadership development and talent management advisory firm for fast-growing small and mid-sized companies, announces that Beth Miller has been selected as the keynote speaker for the Atlanta Institute of Management Accountants (IMA) April meeting. Ms. Miller will speak on "Building Your Leadership Brand", a popular session that helps participants understand their priorities and strengths, while defining their personal and professional goals.
"I am very pleased to have the opportunity to speak to the Atlanta IMA about a subject that is so essential for managers and for those who aspire to leadership roles," said Beth Miller, CMC, president and founder, Executive Velocity. "The session will be insightful while also giving the members a great starting place to build a roadmap to reach critical professional development objectives."
The Atlanta IMA is an association of accountants and financial management professionals with more than 65,000 members worldwide. The April 16th meeting will be held at Villa Christina from 5:30 -8:00 PM. Registration to attend is available online.
"As a former financial management professional, I feel I have a unique perspective and understanding of what these individuals live day in and day out," said Miller. "I believe this experience will allow me to deliver content in such a way that they will be able to go into the office the next day and begin applying these principals immediately to accomplish their goals."
Visit Executive Velocity online at http://www.executive-velocity.com.
About Executive Velocity
Executive Velocity is a leadership development assessment and talent management advisory firm committed to ensuring the success of fast growing and mid-size companies. We're committed to accelerating the growth of businesses by shaping and enhancing their leadership and talent management capacity. Services offered include strategic workforce planning, leadership development, talent management and team building. Visit us online, read our blog or follow us on Twitter.