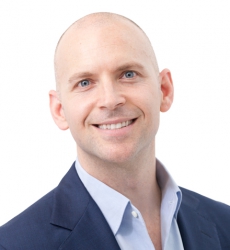 "The education of health care practitioners has yet to evolve into providing the information needed to 'coach' patients towards better health, through the use of things like exercise"
Toronto, ON (PRWEB) May 13, 2013
FPR's Dr. Kevin Jardine spoke at the World Federation of Chiropractic conference in South Africa a couple of weeks ago and came away with an even stronger devotion for bringing the public strategies for self-care through the use of exercise.
Dr. Jardine emphasized that an important role of being a health care practitioner is educating people on the habits that should be practiced in order to avoid having to use the services of health care practitioners.
After the conference Dr. Jardine was interviewed by Cosmopolitan magazine in South Africa on the benefits of physical activity for the brain as well as the body. Some of the highlights of the interview include:

The reasons why exercise makes people smarter
How movement is medicine and should be used as a first-line treatment for being active and injury-free
Why people don't need to do a "full workout" everyday
The de-conditioning disease: The disease entity of physical inactivity
About Dr. Kevin Jardine and FPR
Dr. Kevin D. Jardine is a health and fitness expert, entrepreneur and innovator in the field of physical and rehabilitative medicine. Kevin is the co-founder of FPR (Feeling Pretty Remarkable) and personally treats and advises numerous professional and Olympic athletes and teams. Kevin is also the co-creator of SpiderTech Kinesiology Tape, a product that is a favourite of Olympic athletes and weekend warriors. Kevin is a seasoned writer and speaker and is passionate about helping people live more active and healthy lives.
Feeling Pretty Remarkable (FPR) produces self-care solutions, designed to help people be active and injury-free. All of the FPR exercise programs and products are developed by health care providers.