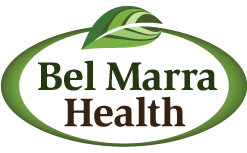 It now appears that when it comes to disease treatment and prevention, doctors have begun using prescriptions for exercising.
Toronto, ON (PRWEB) June 04, 2013
Bel Marra Health, who offers high-quality, specially formulated vitamins and nutritional supplements, reports on a new study that reveals how effective a doctor's prescription for exercise may be.
As Bel Marra Health reports in its article, (http://www.belmarrahealth.com/weight-management/9624/) medical analysts estimate that American doctors write over four billion drug prescriptions each year. It now appears that when it comes to disease treatment and prevention, doctors have begun using prescriptions for exercising.
It is not uncommon for doctors to tell their patients they should get exercise; however, there is a new move towards writing down instructions – a prescription for getting physical. Family physicians say it is simple; patients seem to follow the authority that is linked to the prescription pad. The doctors explain that if exercise is written down and prescribed, it seems people are more likely to follow through.
Being physically active helps prevent stroke, diabetes, metabolic syndrome, joint problems, depression, and certain kinds of cancer. It also promotes better sleep which is beneficial in a myriad of ways.
In Edmonton, Alberta, a group of doctors have been handing out "Get Active" prescriptions for over a year. They say patients generally follow these instructions as a treatment for their particular problem. About two hundred patients have stuck to the prescriptions and joined a local recreation center while others are committed to working out at home.
The Toronto Rehab Hospital, well-known for helping people overcome the challenges of disabling injuries, illness and health conditions, applauds the idea of exercise prescriptions. They use cardiac patients as an example to demonstrate the effectiveness of exercise. Their data reveals that people living with heart disease who exercise regularly have a 50 percent lower chance of dying than cardiac patients who don't exercise.
Just prior to the 2012 Olympics, a report published in the Lancet revealed that one-third of adults are not exercising enough. The report suggests that this inactivity is causing millions of deaths every year and that this should be considered a "pandemic". Researchers involved in the report are calling on the medical community to find ways to warn people about inactivity rather than occasionally reminding them about the benefits of exercise. They recommend that adults do 150 minutes of moderate exercise each week. The research team published their report close to the Olympics to send a message to the world; to be more than just spectators but participators in activity.
While encouraging exercise is something medical professionals have done for years, the idea of officially prescribing physical fitness is relatively new. The Canadian Doctors were inspired by research conducted in New Zealand where medical reports show doctors' prescriptions for exercise can increase physical activity in adults by 10 percent.
New Zealand now has a treatment system called "Green Prescription" or GRx. Essentially a doctor will write a prescription for exercise on a green notepad or issue the prescription electronically. If the patient wants ongoing support, the prescription is forwarded to a GRx support staff member. The support staff member then encourages and motivates the patient through phone calls, face-to-face meetings, and group support sessions. The patient's progress is then reported back to the doctor. Today, over 80 percent of doctors in New Zealand use "Green Prescriptions" with their patients.
(SOURCE: News, CBC. "Doctors Writing Prescriptions to Get Patients Active." CBCnews. CBC/Radio Canada, 04 May 2013. Web.)
Bel Marra Health is the maker of "Heart Rescue," a high-quality nutritional supplement that reduces the risk of heart disease, helps maintain proper muscle function, maintain healthy cholesterol and improve circulation. All ingredients are backed with scientific evidence. Every product is tested for safety, quality, and purity at every stage of the manufacturing process. Furthermore, Bel Marra Health products are produced only in Health Canada approved facilities, going the extra mile to ensure that our health-conscious customers are getting top quality products. For more information on Bel Marra Health visit http://www.belmarrahealth.com or call 1-866-531-0466.