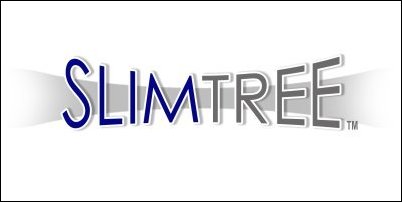 Slimtree.com, The Broadband Gym™ is an innovative pioneer in the diet and fitness industry. With several patent pending services and expanding branded product line and our unparalleled commitment to better serve our customers' needs, we continue delivering the most complete and mobile service in the industry
Fresno, CA (PRWEB) March 27, 2007
Slimtree.com announces the launch of its 99 cent fitness video download service to cell phones, PDA's, laptops, PC's or any device running Windows Media, for busy people wanting to get their exercise anywhere, anytime. Slimtree.com already offers consumers a variety of the latest dietary supplement formulas, Hoodia Gordonii diet pills, exercise DVD's, the patent pending Broadband Gym and Food and Fitness Diet Package and free exercise video clips all exclusively delivered over the internet. Slimtree.com is expanding to include the new 99 cent fitness video download service, adding to its line of other fitness industry firsts.
"Slimtree.com, The Broadband Gym™ is an innovative pioneer in the diet and fitness industry. With several patent pending services and expanding branded product line and our unparalleled commitment to better serve our customers' needs, we continue delivering the most complete and mobile service in the industry," said Jas Singh, President and Founder of Slimtree.com. "We are proud to be the first company in the world to offer the 99 cent fitness video download service."
The world's first 99 cent fitness video download service includes yoga videos, pilates videos, aerobics videos, dance exercise videos as well as cardio, weights, buns and thighs and many more. Consumers can select and purchase a 30 day pass to view any number of videos of their choice for 99 cents each, plus a one dollar service fee per transaction, which enables them to view each video an unlimited number of times for a 30 day period.
"Consumers no longer have to drive to the local gym, schedule appointments for yoga classes or pay $150/month to a personal trainer to exercise. Now, they can use the fitness video download service, which can be accessed whenever and wherever they want," said Vincent Zarasua of Merrill Lynch. "For a professional like myself, keeping fit and healthy has always been a priority but one I rarely found enough time for. The Slimtree.com service is private, convenient, inexpensive and totally accessible."
Before purchasing, consumers may view free samples of each fitness video. The Slimtree copyrighted fitness videos are protected using state of the art digital encryption technology which does not allow the videos to be copied or downloaded by third parties.
"In an extremely competitive industry dominated by large companies like Weight Watchers™, Jenny Craig™, Nutrisystem™, Medifast™ and Ediets™, Slimtree.com has accomplished another exciting industry first by enabling consumers to download fitness videos to their PC's and mobile devices, adding another important step to the company's mission of bringing together wellness and mobility."
Disclaimer: The consumer health information on Slimtree.com is for informational or educational purposes only and is not a substitute for medical advice or treatment for any medical conditions. Slimtree.com advises consulting a physician before starting any fitness video or exercise program.
For more information, e-mail contact @ slimtree.com or visit http://www.slimtree.com.
About Slimtree.com, The Broadband Gym ™
Slimtree.com, headquartered in Fresno, California, USA is a leading, innovative weight loss, diet and fitness company bringing together wellness and mobility using cutting-edge technology to create the latest in fitness videos and exercise.
Contact:
J. Gosl
559-999-6837
contact @ slimtree.com
###