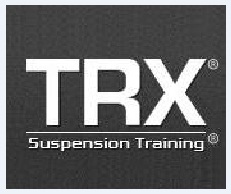 "training movement, not muscle."
Houston, TX (PRWEB) November 05, 2012
The demand of TRX workouts all over the country is high and rampant because of the programs' benefits not just to athletes but also to individuals wanting to look their best.
"TRX Suspension Training is becoming the common training program to boost athletes' performance and body built…plus, it can be best for injury prevention," according to exercisetrainingstore.com.
TRX Suspension Training is created by Navy SEAL Randy Hetrick. For him, using the exercise is a way that assures full workout having minimal equipment in the field. Right after, he found out that this workout offers benefits that go beyond ease of use and portability.
Athletes at all levels, weight rooms and gyms all over the country admit the use of TRX workouts to be very beneficial. Even pros like Antonio Brown and Drew Brees start to use the equipment and guarantee its efficiency from day one.
Exercisetrainingstore.com highlights the philosophy of TRX which is "training movement, not muscle." Thus, with the standard TRX exercises, one can increase strength, mobility, balance, coordination and stability at the same time. This is possible because the focus of the program is on few muscle groups. So, it follows that it can build muscle strength. For athletes, these benefits are very important for body control, movement and health as well.
One strong advocate of TRX is strength coach Eric Cressey. He has researched about the program and believes that it is effective as an injury prevention tool as well. According to him, the bulk of the core of our oblique strain prevention exercise program should be those movements resisting rotation. So it follows that TRX workouts, being unstable, force an individuals' core to remain tied up throughout every exercise to maintain control and therefore, resist movement.
Exercisetrainingstore.com presents how to perform these three examples of TRX exercise that promote specific muscle strengths and specific improvements on stability:
Suspended Push-Ups build core strength and upper-body. First, one has to assume a push-up position while grasping the TRX straps. Then, perform push-up while keeping core tight and back flat. One can repeat for this specific set: 3x10 with a 30 second-rest between sets.
Suspended Knee Tucks improve stability and challenge core. First, assume a plank or push-up position with feet in TRX straps. One should keep back flat and abs tight. Then, keep hips and back parallel with the floor; tuck both knees into chest. Next, extend legs to return to the original position. One can repeat for this specific set: 3x10 with a 30 second-rest between sets.
Suspended Hamstring Curls improve hip stability and increase hamstring strength. First, lie on one's back and place TRX straps in heels. Next, bend the knees 90 degrees then press hips to ceiling. Straighten one leg slowly at a time in an altering fashion; throughout movement, squeeze glutes. One can repeat for this specific set: 3x10 with a 30 second-rest between sets.
Take note that beginners should try 10-12 repetitions only. Then, after getting used to that level, they can proceed to more advanced TRX workouts.
Athletes and the like looking for a perfect training can try the TRX program for better increase of strength, muscle building, stability, prevention of injury and more.
For further inquiries about the TRX equipment, contact Vincent Green at 2814939213 or email them at info (at) exercisetrainingstore (dot) com. Also, take time to visit the website at exercisetrainingstore.com for more information.