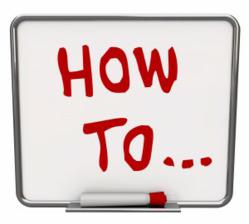 Many homes have alarm systems installed, but it's a good idea to check it out and decide whether a new one is needed.
Denver, CO (PRWEB) January 19, 2013
For recent homebuyers who are lucky enough to have purchased a home with an existing alarm system, it can be a great asset. Top rated alarm systems are the best way to prevent break-ins, and protect the safety of a family and the valuables within a home. Unfortunately, often alarm systems are installed in homes, but go unused. A homeowner may not even realize how simple it is to activate an existing alarm system, and enjoy all the safety and security benefits provided.
The security professionals at AlarmSystemReport.com, a site offering reviews of top alarm companies, including Front Point Security, Vivint Security and Lifeshield Security, created a list of tips to help homeowners get started using an existing alarm system.
1. Locate the panel to the alarm system, and ensure the system is receiving power. Often, a seller will turn off power to an alarm system before moving, so a new homeowner may need to locate the power source for the system, which is often located in a basement or crawl space. Restoring power to an alarm system is usually as easy as plugging a cord into an outlet.
2. Once the panel and power source for an alarm system are located, new homeowners should immediately change the codes. There's always the possibility that the code of the previous owners has fallen into the wrong hands, so it's generally better to be safe than sorry. To change the code or operate the system, the new homeowner will likely want to locate the owner's manual. If the owner's manual wasn't left by the previous owners, they can often be located online. This is also a good time to find the brand name and model of the alarm system, because this information will be needed by the new monitoring company.
3. Select an alarm system company to provide monitoring services. A site like AlarmSystemReport.com is a great resource to compare top monitoring companies and choose an alarm system company that will work best. Many alarm companies may try to convince homeowners to upgrade to a new system, but this probably isn't necessary. Be cautious of potential installation fees, new equipment and upgrades. When selecting a monitoring company, carefully review any contracts, and look for hidden costs or long-term commitments, which are common with security system contracts.
4. The alarm company will activate the system, upon the homeowner's request, which will likely occur through the use of an activation code. Upon activation, the homeowner should arm and disarm the system and perform a full system test, to ensure everything is in proper working order. If there are battery or wireless components that are part of the system, it's important to remember to check that all batteries and systems are working properly. For example, this is a good time to test smoke and carbon monoxide detectors, if they were already present upon moving into a new home.
About the Company
AlarmSystemReport.com is a website created by security professionals, featuring reviews and price comparisons of the top home security companies and equipment. Each review is thorough and unbiased, to help consumers make informed home security decisions.