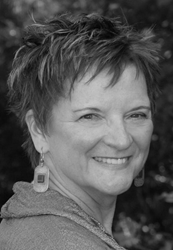 Take Exit 8A and find your hero, face your fear, feel love, practice radical forgiveness, even save a life.
New York City, NY (PRWEB) October 08, 2014
Author Alice Rutkowski takes a humorous and poignant look at commuting in her new book, Exit 8A, to be launched through Next Century Publishing on November 18, 2014. Now, Alice is also launching her new website at http://alicerutkowski.com/ as well as her new social media presence through Facebook, Twitter and Instagram.
Alice is interested in speaking with her readers on all social media platforms. She hopes that by making social media available to the public that those who are interested in her book will comment on these platforms and interact with her. Alice welcomes anyone to 'like' or 'follow' her social media pages and interact freely by posting and discussing the book.
In addition, Alice has designated a 'Share' page on her website, located at http://alicerutkowski.com/share/, where fellow commuters can share their own stories. The 'Share' page will allow others the opportunity to talk with the author and possibly have their own stories included in the upcoming second book by Alice Rutkowski, which will focus on stories in which others find positivity in transit during their daily commutes, unlike Exit 8A which focuses solely on the author's own experiences.
Exit 8A is a different kind of book that takes an alternative view of an activity that most find tedious: long commutes to work and back home in New York City. Alice invites readers to "Put the YOU back into commuting. Breathe life into even the most mundane and tedious journey. Take Exit 8A and find your hero, face your fear, feel love, practice radical forgiveness, even save a life."
The book contains 18 inspiring and true stories seen through 18 different lenses on her twice daily commute through New York traffic. Nicknamed "the people whisperer," Alice Rutkowski brings her ability to read and respond to others to this interesting look at a side of commuting and interacting with people that is rarely seen by others.
About Alice A. Rutkowski, Ph.D.:
Dr. Rutkowski is an entrepreneur, speaker, and performance coach with an expertise in body language. She is known for her warmth and humor and has been featured on radio, television and in newspaper articles.