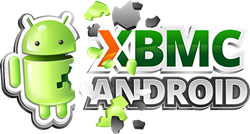 EXOON Has The Best Android TV Unit To Watch XBMC In Full 1080p HD Hands Down.
Largo, Florida (PRWEB) April 15, 2013
The home entertainment revolution has exploded to the next level thanks to a new state-of-the-art device from EXOON that brings everything to the table: the XBMC Android TV unit.
The groundbreaking XBMC Android TV brings the experience of android tablet to any television, and instantly turns any TV into a smart TV complete with the latest Jelly Bean OS.
In addition, the unit ships with the well known add-on XBMC, which allows users to simply select top movies or television shows that are unavailable via most popular paid On-Demand channels.
"From box office hits to the latest TV programming, sports, music videos and HD quality 1080p Blueray performance, the EXOON XBMC Android TV brings entertainment right to your fingertips," commented a spokesperson from EXOON.
"Plus, all of the programming is 100% free. So users can say goodbye to costly cable bills. All they need is a WIFI connection, and it's off to the races and a world of virtually limitless onscreen entertainment! In fact, the unit literally pays for itself for the cost of one monthly cable bill. Its truly amazing how fast technology is growing, and the EXOON XBMC Android TV Media Center is the ideal way to enjoy the latest Hollywood entertainment."
In addition, http://www.XBMCAndroidTV.com will be giving away a free EXOON XBMC Android TV Set Top Box every month to users who actively participate in the Community Forums, such as developers, techies, "noobies" and anyone else who wants to help shape the future of home entertainment. The EXOON Duo Pro will be the first unit up for grabs, with a dual core processor, 16 gigs of internal storage, and the quad core mali.