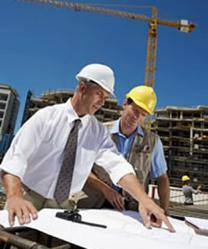 although output was slightly down from the previous month in March by around 1 percent the majority of the sub sectors pointed to expansion
(PRWEB UK) 4 May 2012
Although the UK has fallen into to recession last week there has been some good news coming from the construction sector. According to a report in the Financial Times which pointed towards a survey from the private sector indicating that rather than contracting, the UK's construction sector has expanded with a very brisk pace for the month of April. This news has come as a great relief for Door Handles LTD, one of the UK's leaders in online sales of handles for doors who depend heavily on a strong construction sector in terms of sales of their products.
The survey was carried out by Markit/CIPS indicated that although output was slightly down from the previous month in March by around 1 percent the majority of the sub sectors pointed to expansion even though official reports are stating that there was a contraction in the construction sector by 0.2 percent for the first quarter of this year from overall UK gross product.
These findings also contradict the Construction Productions Association, a trade body who released their own research pointing towards a contraction in the construction sector for the first period of this year.
However, Tim Moore an economist at Markit states that it should be noted that confidence in the construction industry has been well below average since the 2010 government spending review than the decade before the financial crisis and suggests that it is in fact the wide spread lack of optimism since the tough austerity measures have been introduced.
Companies like Door Handles LTD depend on a strong construction sector due to their exclusive deal in the UK and Ireland with Dorspec who are renowned and respected brand due to their stylish designs and easy to install products and are often a first choice for many tradesmen and architects.