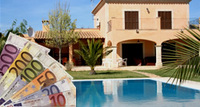 London, U.K (PRWEB) February 26, 2009
This month saw investment group Pryce Warner give a stark warning to U.K expats. Not since the historic signing at the Plaza hotel in New York nearly a quarter of century ago has sterling suffered such a major crisis. The Plaza Accord, an agreement signed by the G7 to prevent sterling hitting dollar parity through a series of devaluations seems a distant memory, but as of late, sterling has plummeted in value by nearly 35% against a basket of world currencies.
The present situation is most apparent for travellers at the currency exchange; your pound will get less foreign cash than it would last year, even less than after black Wednesday and the abandonment of the exchange rate mechanism. To put it in context, a mere 18 months ago you could expect to get US$2 to the GB£1 at Travelex rates, you'd now be pushed to get 1.39 with virtual parity after commissions on the Euro exchange.
What's this news like for expats with sterling capital? In a few words, not good at all. To draw on the adage of not putting all your eggs in one basket it's the same with capital. In contrast with tourists most expats use their capital as a reliable source of income and are proving less than careful in protecting themselves from intra-currency fluctuations.
Will the situation improve is not the golden question, its when will the situation improve and what will be the long term effect on emigrants sterling capital? To scope an answer it's worth pondering on why sterling has ended up worse off than the US dollar, the Yen and the Euro given the global recession. Of late the U.K underwent an exceptional house price boom that led to what can only be described as a frenzy of unchecked lending and investing with the government being left to pick up the tab. Current monetary and fiscal policies are giving no short term interest for foreign investors who are anxiously putting their money elsewhere; In effect the personal credit score of the U.K has taken a beating through banking and government mismanagement.
On a brighter note the devalued pound is ironically the medicine needed to boost UK exports, confidence will be built and sterling will recover but possibly not to the level of recent years. Prudent expats already have multi-currency investment accounts in place that afford protection of value in real terms and give the most consistent return. Those expats who rely on single currency capital really should take heed.
Pryce Warner International Group Ltd provides professional independent financial advice to manage funds exclusively for expatriates. For more information call +377 97 97 29 22 or visit their website.
###