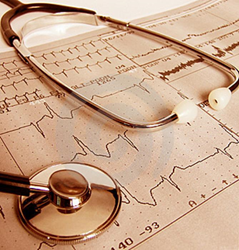 Without full medical cover many expats may find themselves having to pay exorbitant upfront sums for basic medical care.
London, UK (PRWEB UK) 14 June 2013
According to Expatforum.com, increasing numbers of hospitals in Spain are refusing to accept the European Health Insurance Card (EHIC) as a form of payment for medical treatment.
Hospitals are reportedly demanding payment upfront and will not accept the card, from long-term expats and tourists alike. This is proving to be highly controversial as under the Spanish system any hospital that accepts Spanish citizens must also accept anyone using the EHIC card.
David Retikin, Director of Operations at Pryce Warner International Group, commented, "Spanish hospitals' refusal to accept the EHIC shows that expats, and in fact anyone visiting Spain, should ensure that they have comprehensive expat medical insurance. Without full medical cover, many expats may find themselves having to pay exorbitant upfront sums for basic medical care. Expats generally should be aware that it is unwise to rely totally on a EHIC or the local state provided medical care, as these do not automatically grant the same entitlements to expats as to local residents."
Simon Douglas, Director of AA Travel Insurance, commented: "We along with other travel insurers have expressed concern to the Foreign and Commonwealth Office (FCO) which has in turn taken the issue up with the European Union. Action is now taking place as this has been going on for some time, to the detriment and inconvenience of British travellers to popular Spanish resorts."
The EHIC is a free medical card that British citizens can use to get free or discounted medical care when travelling abroad. However, it does not offer comprehensive cover as it only covers treatment needed to enable an individual to stay in a given country long enough to make their planned return. It therefore should not be used as an alternative to travel insurance or as a substitute for full medical insurance.
David Pennington, head of the UK department of Health's International Healthcare team, commented, "Many British citizens living in Spain are confused about how to access state healthcare and many use their EHIC cards when they should be accessing healthcare in another way."