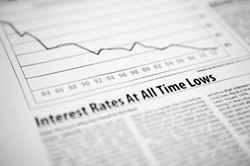 The interest rates available to expats on high street bank accounts are frankly abysmal
London, UK (PRWEB UK) 13 June 2013
According to the Telegraph, base interest rates set by the Bank of England have now remained at 0.5% for 39 months in a row.
This has been grim news for expat savers, as Barclays, Standard and Santander have all now cut fixed rates for expat savings accounts. The best rate of return on with a traditional high street account is now only 1.7%.
David Harra, Senior Market and Investment Analyst with Pryce Warner International Group, commented: "The interest rates available to expats on high street bank accounts are frankly abysmal. This is in large part to the low base rates set by the Bank of England. Expats should carefully consider looking outside the high street for savings products, like guaranteed deposit rates. These offer savers a fixed term rate of interest of around 4%, much higher than bank rates. Expats should also remember that savings are only insured up to £85 000, so you either need additional insurance for sums higher than that or better yet, move any monies above that amount into a diversified investment portfolio."
Pryce Warner International Group have produced a free guaranteed deposit rates guide to help expats understand their international savings options.