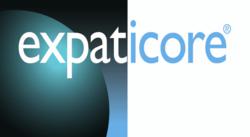 We are actively recruiting talent that includes a mix of experienced payroll and mobility professionals" says Dave Leboff, Expaticore's President
Rockville Centre, NY (PRWEB) July 19, 2012
Expaticore Services LLC, a leading provider of global mobility and international payroll solutions, announced today that it has taken the next series of steps in its ongoing growth initiative. The company is purposefully hiring as it also calibrates the firm's operating structure with the goals of better service delivery, increased alignment with its customers' business objectives, and enhanced client communications.
Key organizational changes include:

The promotion of Lynn Tamburo to Vice President of Client Services and Quality Assurance. In this capacity Lynn will be responsible for the day-to-day operations of Exapticore's client-facing administrative functions.
Irma Scott will now head Global Payroll Implementations having overall responsibility for the effective integration of each new client program.
Maureen Nolan has been hired to Head the Global Payroll Processing function. Maureen brings over 20 years of domestic and international payroll experience. Her responsibilities will be to ensure the compliant, timely, and accurate delivery of payroll services to our clients.
"We are actively recruiting talent that includes a mix of experienced payroll and mobility professionals" says Dave Leboff, Expaticore's President "and newly graduated associates who are being trained from the start on serving clients in the 'Expaticore Way'. These and other growth initiative changes are positioning Expaticore to continue to serve at the highest possible level, while allowing the company to grow efficiently to meet the rapidly increasing demands for our solutions."
About Expaticore
Expaticore is a leading solution provider of global human resources and local national, international and expatriate payroll solutions. Expaticore has been supporting organizations operating globally with some of the most practiced professionals in the industry for over ten years. With proven expertise managing global mobility programs of all sizes, Expaticore provides full‐spectrum solutions that are strategically customized to meet each client's needs. Expaticore currently supports clients in nearly one hundred countries with single-source solutions for organizations employing as few as a single international employee, to Fortune 500's comprised of a sizeable global workforce.
For more information on Expaticore visit us on the web: http//http://www.expaticore.com or follow us on Twitter @Expaticore