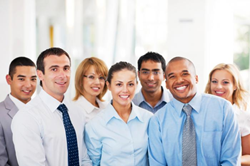 Anyone struggling to find work in the UK or Europe would do well to try and apply for any such [overseas] assignment
London, UK (PRWEB UK) 2 June 2013
Pryce Warner International Group – According to iExpats.com, 70% of companies are looking to deploy more workers overseas through the rest of 2013 due to the difficulty in attracting and retaining talented staff.
This underlines a growing trend of the past few years of companies looking to hire individuals for short term overseas posts in a bid to develop more quickly in developing markets.
The best locations for would-be expats are currently; Australia, Brazil and China.
David Harra, Senior Market & Investment Analyst at Pryce Warner International Group, commented: "Lots of companies are increasingly looking to re-locate people abroad on short term assignments, creating a wealth of opportunities for those willing to try their luck abroad. Anyone struggling to find work in the UK or Europe would do well to try and apply for any such assignment as more and more are being created every day and they are a great way to gain a huge amount of experience at any stage in your career."
Companies have found it difficult to retain staff for long periods of time on overseas posts, hence the high turnover and availability of such opportunities. It is also becoming common practice to offer would-be expats generous employment packages as part of a way to entice people abroad.
As many local economies have small pools of certain technical abilities, individuals with those skills can find themselves in very high demand if they look abroad.
On average expats remain abroad on such assignments for 17 months, whilst the longest stays are around 64 months.
A spokesperson from Interdean, the international moving company, commented: "Figures suggesting an increase in employment opportunities overseas are always great news especially for those who are thinking of heading abroad since they are newly qualified or are searching for more scope for improvement in their career. Findings show that jobs are available in both established and emerging markets depending on the career type."
Pryce Warner International Group have produced a free living & working abroad guide to help would-be expats move overseas.