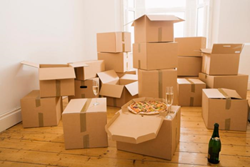 Relying on a sole source of income that may experience fluctuating levels of value means many expats may struggle
London, UK (PRWEB UK) 1 June 2013
Pryce Warner International Group – According to Expatforum, 82.4% of British expats planning to move abroad say that they are planning on relying on income that does not come from paid employment.
19.6% will reply solely on a UK pension whilst 50.5% will rely on a combination of pension and other investment income.
David Retikin, Director of Operations for Pryce Warner International Group, commented: "Given the instability of the global economy, the cost of transferring monies overseas and exchanging currencies, it is highly unwise for British expats to rely on non-employment income to get by whilst presumably retiring abroad. Relying on a sole source of income that may experience fluctuating levels of value due to investment performance and currency values, means many expats relying on pension income to get by may struggle. Expats that are determined to live abroad and only have pension income can greatly minimize these risks using a QROPS overseas pension. As they are currency diversified and can be denominated in the local currency, they experience less loss in value and also save individuals huge sums on exchange fees."
Richard Way, editor of the Overseas Guides Company, commented: "We're talking big numbers here. Recent figures from the Office for National Statistics show that of the 352,000 citizens who emigrated from the UK last year, 239,000 left the UK for non-work related reasons. It's fair to assume many of these were retirees, which adds up to a lot of pensions and personal assets. Anyone with assets or pensions in the UK, or even abroad, which will be a source of income when they move overseas would be foolish not to talk to two types of financial specialists; an independent financial advisor, who specialises in helping expats, and a currency exchange specialist, who sends money between two countries more cheaply and efficiently than banks."
Pryce Warner International Group have created a QROPS FAQ to help expats with these matters.