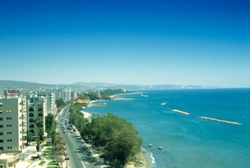 Planning and letting laws can prove a minefield to negotiate and professional advice should always be sought, as the potential fines for any slight indiscretion can be extremely painful
London, UK (PRWEB UK) 9 June 2013
According to the Telegraph , the Spanish government is planning a clampdown on unlicensed holiday lets.
Laws along these lines already exist in the Balearics, Catalonia and the Canaries and the intention is to begin enforcing these nationwide. In the past expats have been fined over €30 000 for letting properties without the correct permits.
David Retikin, Director of Operations at Pryce Warner International Group, commented: "We are always keen to stress to clients looking to buy and let property in Spain that there is a lot of red tape that needs to be accounted for. Planning and letting laws can prove a minefield to negotiate and professional advice should always be sought, as the potential fines for any slight indiscretion can be extremely painful. With plans to now enforce letting laws nationwide, it is vital that expats immediately ensure they will not be adversely affected."
Despite a resurgence in interest for Spanish property over the past year due to bottoming prices, these regulations may discourage potential investors in the future.
Richard Way, from the OverseasGuidesCompany, commented: "Spain is at risk of suffocating any much-needed bounce back in its tourist residential market. The new law targets foreign owners in particular, as it highlights that holiday lets will be deemed illegal without the correct licence and approval by the local authority when advertised online, which is a popular way for non-Spanish residents to market rental homes."
Chris Mercer, director of Mercers. A Spanish property agency, commented: "I think that the main aim of the Spanish government is to raise tax revenue. I don't think they are trying to stop people from renting their property, but instead trying to get an idea of the numbers involved. There is of course a possible positive to this. If they are going to tax the owner then one would presume that any reasonable costs could be claimed or offset against that tax."
Pryce Warner International Group have produced a free buying and selling property abroad guide to help expats with this matter.