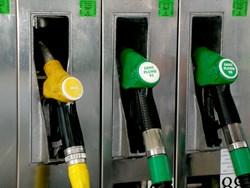 compare fuel prices in the local area
(PRWEB UK) 1 February 2013
The Petrol Retailers Association (PRA) has reported that wholesale fuel prices have increased by 5 pence per litre (ppl) since Christmas, which could herald the arrival of higher fuel prices at the pumps over the next few days, with petrol expected to rise by as much as 4ppl.
The PRA has claimed that the wholesale price rises have so far been soaked up by independent retailers at a cost to their profit margins because they know how hard the British motorist is squeezed. But they say that the floodgates will have to open soon. Brian Madderson, Chairman of the PRA, called for the Office of Fair Trading (OFT) to conduct a full market study to report on the way in which wholesale price movements come about and the effect that has on prices at the pump. The publication of the OFT's report this week could therefore appear quite timely, but the findings have not supported the opinion that the market is flawed.
The report contained no evidence to suggest that petrol and diesel prices rise quickly when the wholesale price goes up but fall more slowly when the wholesale price drops. In fact, it suggests that the UK has some of the lowest fuel prices in Europe and that competition in the UK petrol market is working well.
Tiger.co.uk's Commercial Director, Andrew Goulborn, advised the UK's motorists to shop around for cheap fuel in the same way that they shop for cheap car insurance quotes: "There is not much that motorists can do about the trend of increasing fuel prices but in the short term, while there is continued heavyweight competition amongst supermarkets, we would encourage drivers to make the most of the many promotions on offer. There are also numerous websites which will allow drivers to compare fuel prices in the local area."
About Tiger.co.uk:
Tiger.co.uk is a trading name of Call Connection Ltd. Tiger.co.uk is a UK based, independent car insurance comparison site, offering insurance quotes from over 150 motor insurance brands. Call Connection Ltd is authorised and regulated by the Financial Services Authority (number 308374).
Attribution: http://www.guardian.co.uk/money/2013/jan/25/petrol-prices-rise-4p-litre