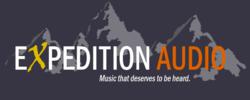 We want our visitors to be informed and feel confident when making purchase decisions about the music
Waterbury-Center, Vermont (PRWEB) May 03, 2013
Classical music listeners who frequently seek out new music will want to visit a brand new website praised for its "terrific imaginative thinking" by Peter Kermani, founder of Albany Records. Expedition Audio, whose stated mission is "to make exploring new music easier and risk free", is a resource for recommended classical music that is off the beaten path. With content-rich pages, full-track sound samples, and a money-back guarantee, Expedition Audio sets out to bring lesser-known classical CD recordings from small and independent record labels to the wide audience they deserve.
Those who love to explore new music know the pain of wasted time and money spent to purchase classical CDs they only listened to once. That's why Expedition Audio provides a wealth of information and full-track sound samples for each recording, plus a unique guarantee: if you buy cds recommended by Expedition Audio from online music store HBDirect.com and don't like them, you can return them for a refund.
"We want our visitors to be informed and feel confident when making purchase decisions about the music, and we work closely with our label partners to provide extended sound clips on our YouTube channel," said Paul Ballyk, CEO of HBDirect.com and reviewer on Expedition Audio. "We owe them thanks for giving us this privilege and support."
Expedition Audio posts new music reviews daily and currently has over 110 recommended albums on their website, the majority of which include world premiere recordings. Variety is especially important for exploring music. As such, the repertoire covered spans the entire classical music genre, ranging from renaissance to modern and contemporary music. "We're also excited to expand into jazz soon in a serious way," added Paul Ballyk
Visitors to Expedition Audio are able to discover their next musical pearl with confidence and ease. The website boasts a simple design for easy navigation and enhances the efficiency of browsing for music preferences with icons. On each album, these icons indicate time period, composition type, and how tonal the music is in order to provide at-a-glance summaries of each CD.
Go to Expedition Audio and listen online to "music that deserves to be heard".
--
Expedition Audio is the sister site of HBDirect.com and both are Waterbury-Center, Vermont based companies that provide music CDs, SACDs, DVDs and Blu-Rays to customers interested in all genres of music. Since 1985, HBDirect.com has consistently delivered product to customers with exemplary customer service as a small, family-owned Vermont company. For more information on HBDirect or Expedition Audio, please call 1-800-222-6872 or visit http://www.hbdirect.com.