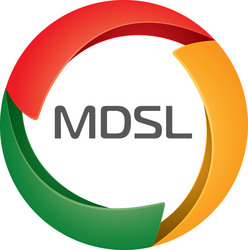 The SSRS-based reports provide flexibility, can be linked to an organization's internal data and tailored to the needs of the customer
London, New York, Tokyo and Macau (Vocus) November 9, 2010
MDSL, the leading provider of market data management (MDM) and international telecom expense management (TEM), announced today that it began rolling out its newly enhanced MDM reporting dashboard to customers in the financial services sector.
Through easy-to-read graphs and charts, the dashboard provides MDM users with a real-time view of market data usage and costs as well as reports for cost centers and business unit managers on spend.
Feedback from MDSL's clients has been overwhelmingly positive.
"Increasingly we've moved into a highly regulated, very cost-conscious era within the banking industry where everybody wants to know what they spend. The dashboard provides in-depth reports, down to the end-user level, and can be used by business analysts, managers and finance," says the director of the American division of a leading global investment and financial services firm that uses MDM globally.
Among the available reports are:

Market Data Overview: Top 10 spend by vendor, department and changes in services and users.
Vendor Analysis: Details monthly spend and usage by carriers, billing and source providers.
Budget Versus Actual Spend
User Analysis: Summaries by cost code including notification of duplicate service by user and source vendors.
"The SSRS-based reports provide flexibility, can be linked to an organization's internal data and tailored to the needs of the customer," says MDSL CEO Ben Mendoza. "The MDM reporting dashboard makes it easy to access data, from a broad overview to drill-down detail. Users simply open a browser, login and view cost groups managed."
For more information, please e-mail webenquiries(at)mdsl(dot)com.
About MDSL
As the world leader in Market Data Management (MDM) and Telecom Expense Management (TEM), MDSL delivers software solutions and services that help international organizations reduce their costs significantly and on a global scale. More than 150 customers in over 34 countries trust in our products to improve their bottom-line results and ensure a fluid and controlled use of their market data and telecom services.
###