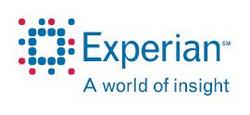 As online security tries to keep up with ever-evolving ID fraud tactics, consumers are having to create multiple passwords to transact online
(Vocus) December 12, 2007
In a move to make online commerce safer for consumers and businesses alike, Experian® and Microsoft have developed a proof of concept identity management service through Microsoft Windows CardSpace™. As ID fraud activity intensifies, this service streamlines identity authentication and provides a safer and simpler way to pay online.
The identity management service will enable organisations to dramatically reduce the customer support resources needed for web-based activity, such as resetting forgotten passwords. Simultaneously, consumers have a better customer experience as they are required to remember fewer verification details and are able to rely on Experian, a trusted third party, to verify that the organisation they are dealing with is bona fide.
At the outset, Experian verifies both individuals and organisations via a straightforward registration and ID authentication process. Once this process is complete, organisations and individuals are able to communicate, reassured that both parties are legitimate.
Windows CardSpace runs on the consumer's computer desktop and acts as an identity selector to enable the individual to better control what information they choose to share online and with whom. For example, if an individual wants to renew their car insurance, they select their 'Experian Card', which would contain confirmation of identity details and age plus, in this instance, other facts that form part of money laundering legislation. Windows CardSpace then sends a request to Experian, the identity provider, to validate the identity of the website.
Once the requesting website is identified, Experian then forms and returns a signed and encrypted 'token', which contains a confidence level as to whether that person exists and is who they say they are to Windows CardSpace and thence to the website.
All interactions between the individual, Experian and the organisation are encrypted and digitally signed to protect the information from many forms of data and identity attack.
"As online security tries to keep up with ever-evolving ID fraud tactics, consumers are having to create multiple passwords to transact online," said Paul MacKinnon, Senior Identity Advisor, Microsoft UK. "Consumers are overwhelmed with the plethora of passwords and user names they are expected to remember and are reverting to offline transactions. Businesses are also looking for ways to ensure the public are in a safe environment when online to improve the customer experience and protect web-based transactions."
"There is growing awareness concerning the safety of transacting online as consumers become more aware of threats to the security of their identity such as phishing and pharming," said Peter Brooker, Director at Experian. "Combined with the fact that the public are increasingly buying from Internet-only retailers that may not be well-known brands in order to secure the best deals, consumers are becoming more concerned about who they are buying from and seeking reassurance that the organisation they are dealing with is legitimate. This service will work both ways, validating the consumer and the organisation's credentials, delivering a more secure and less stressful online experience for all.
"We believe there will be enormous demand for such a service from both organisations and consumers so we are now taking the proof of concept to the next stage and are already in discussion with a number of organisations. We will be in a position to demonstrate it to organisations, with the ultimate intention of launching an Identity Management Service in the near future."
ENDS
This press release can be downloaded from http://press.experian.com
For further press information please contact:
Anna Moseley or Rachel Hodgson, Lewis PR, Millbank Tower, London. SW1P 4RS. Tel: +44(0)20 7802 2626. Email: annam/rachelh @ lewispr.com
NOTES TO EDITORS
About Experian
Experian is a global leader in providing information, analytical and marketing services to organisations and consumers to help manage the risk and reward of commercial and financial decisions.
Combining its unique information tools and deep understanding of individuals, markets and economies, Experian partners with organisations around the world to establish and strengthen customer relationships and provide their businesses with competitive advantage.
For consumers, Experian delivers critical information that enables them to make financial and purchasing decisions with greater control and confidence.
Clients include organisations from financial services, retail and catalogue, telecommunications, utilities, media, insurance, automotive, leisure, e-commerce, manufacturing, property and government sectors.
Experian Group Limited is listed on the London Stock Exchange (EXPN) and is a constituent of the FTSE 100 index. It has corporate headquarters in Dublin, Ireland, and operational headquarters in Costa Mesa, California and Nottingham, UK. Experian employs around 15,500 people in 36 countries worldwide, supporting clients in more than 65 countries. Annual sales are in excess of $3.8 billion (£1.9 billion/€2.8 billion).
For more information, visit the Group's website on http://www.experiangroup.com
The word 'Experian' is a registered trademark in the EU and other countries and is owned by Experian Ltd and/or its associated companies.
# # #