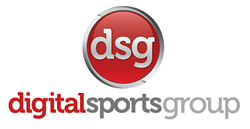 (PRWEB UK) 14 December 2012
Digital Sport Group have added a new experience category to their extreme activities website extremedays.com called 'junior driving experiences'. The new experience days are for youngsters and non-licence holders to be able to drive Supercars as a gift.
Dan Jones, Operations Manager for DSG said" junior supercar driving experiences are now widely available in the UK since first coming into the market on our Trackdays site in 2009. Previously driving experiences for teenagers were a 'driving lesson' style experience in a standard training car but now they are able to take the wheel of a Supercar such as a Ferrari or Lamborghini and drive it under the guidance of an instructor"
Junior supercar driving experiences were first introduced to DSG's main experience website 'trackdays.co.uk' in 2009 and for the first time are now available to purchase as an 'extreme activity' for youngsters.
Many of the experience days available to book on extremedays and trackdays are on offer as Christmas gift ideas so for more information visit the website.