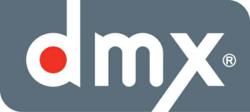 We wanted to create a multi-service media manager that was powerful, reliable, and affordable and we've done just that.
Austin, Texas (Vocus/PRWEB) March 16, 2011
DMX, Inc., a leader in experiential marketing solutions for businesses, announced today their new digital media device specifically designed for commercial environments -- the ProFusion iS. The ProFusion iS represents the future of media content delivery by combining music, messaging and HD video capabilities at an affordable cost.
DMX's unrivaled music programming, audio message marketing, and video content can now be delivered via one affordable device. For over a decade the ProFusion® family of digital delivery technology has led the industry and the ProFusion iS furthers DMX's commitment to providing the most powerful and reliable technology available.
Delivering music, audio messaging, and HD video content, the ProFusion iS provides total control over the audio and visual experience by utilizing flexible scheduling, offering multi-zone capabilities, and providing extensive management control features.
John Cullen, CEO of DMX said, "We wanted to create a multi-service media manager that was powerful, reliable, and affordable and we've done just that. The ProFusion iS provides our clients with an easy-to-use, flexible system to manage their audio and video programming. With ProFusion iS, it's more efficient and affordable than ever for our clients to deliver a complete audio and visual experience that enhances and differentiates their brands."
"The ProFusion iS is the future of in-store media delivery technology. The combination of our industry-leading ProFusion feature set coupled with the next generation iS hardware brings unprecedented reliability and value to our customers, and paves the way for future innovations. ProFusion iS configuration, whether via the built-in display and control panel, DMX's web-based content management system (myStudio®), or fully managed by DMX is as hands-off, or on, as desired," adds JP Jones, Senior VP of Technology at DMX.
Please contact DMX at 800-345-5000 or visit http://www.dmx.com to learn more.
About DMX
Recognized as an international leader of experiential marketing services, DMX creates brand experiences using music, video/digital signage, audio and mobile messaging, scent marketing, and audio/visual systems design and installation. DMX services span physical and digital worlds -- from in-store environments to online streaming music players and branded digital music stores to mobile messaging (SMS) and mobile web -- for completely integrated solutions. Serving a wide variety of industries including retail, hospitality, restaurants, and many more, DMX helps create unique and unforgettable customer experiences. DMX also provides digital music solutions for satellite and residential cable operators. For more information please visit DMX at http://www.dmx.com.
###