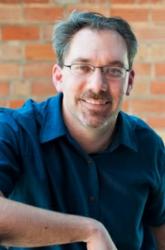 Its like crowdsourced marketing. The only difference? Its a crowd of marketing experts.
Springfield, MO (PRWEB) May 09, 2012
In order to better reflect its services, TestMyMessage.com has become TestMyMarketing.com. TMM has been offering small business owners and marketers the chance to perfect their company message for almost nine months now. Instead of one pricey expert, TMM gets feedback from multiple experts at an unbelievably low price.
Small businesses are little fish in an ocean hunted by sharks. Without the help of Test My Marketing many small businesses wind up being lunch. Making matters worse potential customers are skimming or ignoring advertisements all together. Test My Marketing knows the right changes to make to your marketing so your ads get the attention you need and grow your business.
TMM's masters of marketing offer no-nonsense feedback and advice on multiple aspects of a business's marketing approaching, both online and in print. TMM makes sure the business message matches both the prospective client base and the company itself, ensuring first impressions make the impact so desperately needed in today's rough seas.
TMM reviews everything from banner ads to radio copy. No stone is left unturned, and just to prove they are worth their salt, the website offers impressive testimonials and case studies along with a 100% money back guarantee.
In addition to the name change, the new Test My Marketing website allows for better communication between customers and experts. Giving the small business clients faster results, better expert reviews, and easier access to the top experts in a diverse line up of marketers.
With a new site and a new name, Test My Marketing is taking a step forward in business marketing solutions.
Test My Marketing leverages the talents of online and offline marketing legends. The experts used by Test My Marketing include:
Paul Boomer (ShortcutBlogging) understands the human-web-business relationship. He is able to apply his knowledge and expertise to focus on what truly matters to customers and businesses. His abilities have helped businesses see up to a 17-time increase in their online effectiveness netting an additional $3.4-million in profit.
Jeff Sexton (SextonWrites.com) has been involved in Web copywriting since 2004, and has worked with Bryan and Jeffrey Eisenberg and their old company, Future Now, Inc. for three years. While at Future Now, Jeff became a certified Persuasion Architect, Chief Copywriting Instructor, and a consultant for several Fortune 50 companies.
David McInnis (Cranberry.com) is widely considered to be the father of online PR. Mr. McInnis created the popular PRWeb service that radically transformed online public relations. Since retiring from PRWeb, Mr. McInnis continued to develop online marketing solutions for companies. His new venture Cranberry.com emphasizes message craft for content marketing and distribution.
Dave Young (BrandingBlog.com) is an advertising and marketing optimization consultant focused on the needs of owner-operated businesses. He has worked with clients in the United States, Canada, Australia, Great Britain, and Latin America. Dave Young's BrandingBlog.com has been his blogging home since 2003.
Barry Densa (writingwithpersonality.com) is a freelance marketing and sales copywriter, online and off, who has written copy for some of America's biggest-name direct marketers, including: Agora, Rodale, Lombardi, Haband, HouseValues, Kate Somerville, Zacks, NewsMax, Martin Weiss, Prosper Corp, Dr. Al Sears, RegOnline, Russ Dalbey, CDMG and KCI.