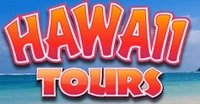 Phoenix, AZ (Vocus) October 2, 2009
ExploreHawaiiTours.com felt the influx of visitors during Silver Week. Silver week brought the highest number of Japanese tourists to Hawaii since 2005 according to the Hawaii Tourism Authority Vice President, David Uchiyama. ExploreHawaiiTours.com experienced a similar influx in the number of tours scheduled during the time period termed Silver Week. It's the term applied to a string of Japanese National Holidays that leaves workers with 5 consecutive days off; promoting travel and leisure opportunities. ExploreHawaiiTours.com and other area businesses dependent upon tourism noted the drastic increase and see it as a sign of positive changes that will continue to occur within the Hawaiian tourism industry.
Silver Week is created by the following Japanese holidays:

Respect for the Ages Day which is the 3rd Monday of September
Autumnal Equinox Day which is astronomically determined, but typically ends up as September 23rd.
Kokumin no kyujitsu which is the day between the two other holidays.
Moa Mahe suggested, "While we get a lot of visitors from the mainland, a large portion of our tourism industry here on the islands depends upon international travel so it's really great news for the Hawaiian Islands that the international travel is on the rise. But I like to think that this past Silver Week was a success not only for the Hawaiians looking to increase consumer spending, but it was also a success for the visitors who chose to spend their vacations here enjoying the islands. People can enjoy tours in Oahu, tours on the Big Island, or any other island for a great price right now."
ExploreHawaiiTours.com has extensive experience in the Hawaii travel business. With a wide variety of popular tours in Hawaii and competitive pricing, ExploreHawaiiTours.com caters to any visitor; from individuals to large groups. For more information on island tours contact Tyson Bailey at tyson@exploreusatours.com or by phone at (888) 399-3531. Or visit online at ExploreHawaiiTours.com.
Contact: Tyson Bailey
Company: ExploreHawaiiTours.com
Phone: (888) 399-3531
###