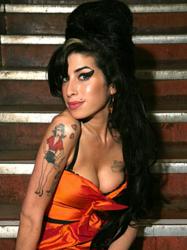 Los Angeles, CA (PRWEB) October 31, 2011
ExploreTalent, a premier online social-network for industry insiders, announced a new blog on their news site today, called "Autopsy Results Revealed for Amy Winehouse" (http://news.exploretalent.com/autopsy-results-revealed-for-singer-amy-winehouse/). Explore Talent is a professional site that connects actors, models, musicians and dancers in the United States. They posts blogs on their site, so that members can stay up to date on celebrity news. The online community has been responsible for new collaborations and business ventures in entertainment. Explore Talent is responsible for countless models and actors getting acting jobs and modeling jobs by finding out about casting calls. Explore Talent also helps aspiring entertainment professionals further their careers with contests that showcase their profiles to members of the social media community. Furthermore, the Explore Talent site features celebrity videos, exclusive interviews with actors, actresses, and musicians, such as Joan Rivers, Akon and T-Pain.
Since Amy Winehouse passed away in London three months ago, a frenzy of rumors have been swirling as to the cause of her death. The fans of the singer can finally be sure that Amy did not die from an overdose of drugs, which she had claimed to stop using back in 2008, or from suicide. The British singer was best known for her Grammy-winning album, "Back to Black," the best-selling album in Britain in the 21st century. She was a constant presence in British and American tabloids, where she was famous for her short shorts, and crazy-high bee-hive, and constantly criticized for either being too skinny, or looking too out of control.
Amy, who passed away on July 23rd, 2011, at the age of 27, was found in her London home, laying on her bed and not breathing. She was surrounded by three alcohol bottles. It was always well known that Amy struggled to remain sober, going on drinking binges followed by months of sobriety. According to British coroner Suzanne Greenaway, she had a blood level of 0.4 percent, while the drunk-driving limit is only 0.08 percent, according to yahoo.news.com on Oct. 27,2011. Doctors are claiming that such a large amount of alcohol, consumed in a short period of time, led to acute alcohol poisoning, which led to her death.
Explore Talent's proprietary software and vast infrastructure is the most advanced entertainment-based technology of its kind. The site's popularity is based on the fact that there are many ways for talent to network, make friends and connect with other industry players, participate in wide variety of contests and earn prizes for being active on the site. The easy access to a pool of six million members attracts industry players who are posting every month about 50,000 new auditions and job openings which is 30 times more than any other site.
For more information on Explore Talent, go to http://www.ExploreTalent.com.
# # #