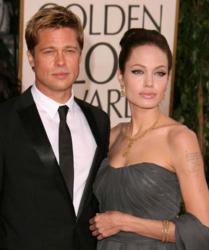 Los Angeles, CA (PRWEB) November 14, 2011
Explore Talent, a premier online social-network for industry insiders, announced today a new blog on their celebrity news site, "Brad Pitt Talks About Less Acting and More Kids." Explore Talent is a professional site that connects actors, models, musicians and dancers in the United States. The company posts blogs on their site, so that members can stay up to date on celebrity news. The online community has been responsible for new collaborations and business ventures in entertainment. Explore Talent is responsible for countless models and actors getting acting jobs and modeling jobs through casting calls. Explore Talent also helps aspiring entertainment professionals further their careers with contests that showcase their profiles to members of the social media community. Furthermore, the Explore Talent site features celebrity videos, exclusive interviews with actors, actresses, and musicians, such as Joan Rivers, Akon and T-Pain.
The blog details in an interview with Australia's "60 Minutes," Brad Pitt blindsided his loyal fans by declaring that he will walk away from acting at the age of 50. Considering that Brad is already 47-years-old, that means that fans only have three years of watching their favorite hunk on screen.
The "Moneyball" actor will not be walking away from the entertainment industry, however.
"Hell if I know [what I'll do next]," he told "60 Minutes. I'm really enjoying the productorial side and development of stories, and putting those pieces together, and getting those stories to the plate that might have had a tougher time otherwise."
He explained how his six children, three biological, and three adopted, influence his decisions.
"If I'm choosing a film now, I want it to be maybe less immature than things I've done in the past. I'm very conscious they're going to see it when they're adults. I want it to mean something to them. I want them to think dad's alright. It changes everything. Everything. And it's so damn interesting," he said.
While stopping acting, Pitt claimed that he is not sure that he and his love, Angelina Jolie, are done adding to their brood.
"I don't know that we're finished. I don't know yet. I don't know," he said.
So while soon we may not be seeing Brad onscreen anymore, we can still watch out for more little Jolie-Pitts to join the happy, globe-trotting family.
Explore Talent's proprietary software and vast infrastructure is the most advanced entertainment-based technology of its kind. The site's popularity is based on the fact that there are many ways for talent to network, make friends and connect with other industry players, participate in wide variety of contests and earn prizes for being active on the site. The easy access to a pool of six million members attracts industry players who are posting every month about 50,000 new auditions and job openings which is 30 times more than any other site.
For more information about this release or Explore Talent, go to http://www.ExploreTalent.com.
###