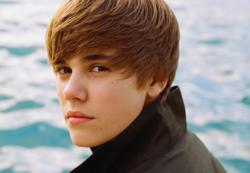 Los Angeles, CA (PRWEB) November 09, 2011
ExploreTalent, a premier online social-network for industry insiders, announced today a new blog on their celebrity news site, "Justin Bieber's Christmas Album #1 on the Billboard Charts," according to MTV.com on November 9 , 2011. Explore Talent is a professional site that connects actors, models, musicians and dancers in the United States. The company posts blogs on their site, so that members can stay up to date on celebrity news. The online community has been responsible for new collaborations and business ventures in entertainment. Explore Talent is responsible for countless models and actors getting acting jobs and modeling jobs through casting calls. Explore Talent also helps aspiring entertainment professionals further their careers with contests that showcase their profiles to members of the social media community. Furthermore, the Explore Talent site features celebrity videos, exclusive interviews with actors, actresses, and musicians, such as Joan Rivers, Akon and T-Pain.
The blog details that Justin Bieber must have been a very good boy this year, because Santa Clause gave him his present early. Bieber has another #1 record debut, according to Billboard. Under the Mistletoe, Justin's first-ever Christmas album, will nab the #1 spot on the Billboard 200 next week.
Amid the paternity rumors that have been swirling around Bieber, his loyal and loving fans are standing by the teen pop-sensation, and buying his albums in record numbers, over 210,000 in just the first week, according to Nielsen SoundScan. Justin's last album, My World 2.0, which was released in March 2010, sold more than 280,000 copies, according to Nielsen SoundScan, and also debuted at #1 on the Billboard charts.
Bieber teamed up with other famous singers on this album, such as Boys II Men, who collaborated on the song "Fa La La," and Mariah Carey, in a remake of the song Mariah had sang, "All I Want for Christmas Is You."
Justin has definitely worked hard at promoting the Christmas album. He performed the single, "Mistletoe," live on MTV for excited fans. Furthermore, he has done a round of interviews and appearances on "Dancing with the Stars," "The X Factor," the "Today" show, etc.
Explore Talent's proprietary software and vast infrastructure is the most advanced entertainment-based technology of its kind. The site's popularity is based on the fact that there are many ways for talent to network, make friends and connect with other industry players, participate in wide variety of contests and earn prizes for being active on the site. The easy access to a pool of six million members attracts industry players who are posting every month about 50,000 new auditions and job openings which is 30 times more than any other site.
For more information on Explore Talent, go to http://www.ExploreTalent.com.
###