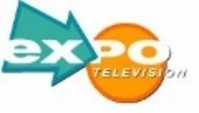 We're always looking for ways to reward our most enthusiastic users and to leverage their knowledge
NEW YORK (PRWEB) March 20, 2008
Barrera, who blogs about the automotive world on his Web site http://www.highmileage.org, has been an avid ExpoTV member whose informative and well-executed video reviews have garnered nearly 10,000 views. He will be attending this year's New York Auto Show as the host of the company's ongoing series Press Pass, which provides coverage of industry tradeshows.
As the host of Press Pass's Auto Show line up, Barrera will be covering everything from safe cars like the 2009 Volvo XC60, to the world's fastest cars like the 2009 Dodge Challenger, to cars featuring cool gadgets and technology like the 2009 Lincoln MKS. The decision to use Barrera as a "consumer reporter" is part of ExpoTV's efforts to draw on the passion and talents of its user base.
"We're always looking for ways to reward our most enthusiastic users and to leverage their knowledge," said Daphne Kwon, CEO of ExpoTV. "We're thrilled to bring Adam on board for the Auto Show and to share his insights with the rest of the ExpoTV community."
About Expo Communications
With over two million free video views each month, ExpoTV is the first and largest video-based social network for e-commerce, specifically tailored to put the consumer in control. ExpoTV.com offers their fast-growing community a way to connect, share and demonstrate products they are passionate about with other consumers. With the world's largest catalog of more than 250,000 product reviews, ExpoTV covers a broad range of categories from consumer electronics and entertainment products including digital camera reviews, computer reviews, video games reviews and movie reviews to consumer packaged goods and baby toys and gear reviews, ExpoTV's Videopinions(SM) reviews are available online at http://www.expotv.com and through distribution partnerships with the world's largest search portals including Yahoo Video, AOL Video, Google, and YouTube; to leading e-commerce destinations like Smarter.com and Buy.com; and to more than 23 million digital cable homes through video on demand partnerships with Comcast, Time Warner, Charter, Verizon and other cable operators.