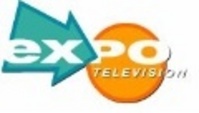 That's the kind of leader that clients are looking to partner with in today's changing marketplace.
NEW YORK (PRWEB) March 13, 2008
"David measures success by the impact he delivers to his clients. He will leverage our unique community of influentials, thousands of product videos, in-depth ownership research and original programming to invite clients into our robust consumer conversation," said Daphne Kwon, CEO of ExpoTV. "That's the kind of leader that clients are looking to partner with in today's changing marketplace."
Rubinstein comes to ExpoTV with nearly 15 years of experience across a variety of industries. His expertise in developing and executing account strategy for leading brands such as HP, Dell, Kodak, and AT&T, makes him a natural fit for ExpoTV, which continues to expand the already popular and heavily trafficked consumer electronics section of its site.
"David will bring to ExpoTV a passion for understanding consumer wants and advertiser needs that is critical in today's media world," said David Carrel, vice-president group director, strategy & analysis at Digitas, "I have worked with David Rubinstein on other projects, and he provides a unique blend of business acumen and creativity to attract partners and engage them in the discussion consumers are already taking part in."
Rubinstein's most recent position was as senior category director at Yahoo!, where he supervised company engagements with top technology and telecom advertisers and identified opportunities to drive category revenue growth. While at Yahoo! David released several groundbreaking research studies, which are considered must-reads for executives seeking to understand the impact of online advertising on offline sales. Prior to this, Rubinstein developed and executed account strategy for wireless carriers and manufacturers at competitive intelligence firm, Current Analysis. Rubinstein was also director of product management for Telephia, (now Nielsen Mobile). David has a BA from Colgate University and an MBA from the F.W. Olin Graduate School of Business at Babson and is a regular speaker at industry events.
"I am excited to help advertisers engage with the passionate consumers at ExpoTV in ways that have never been done before," said Rubinstein. "I am confident that my experience working with Fortune 500 brands will help this innovative company take the conversation between brands and consumers to the next level."
About Expo Communications
With over two million free video views each month, ExpoTV is the first and largest video-based social network for e-commerce, specifically tailored to put the consumer in control. ExpoTV.com offers their fast-growing community a way to connect, share and demonstrate products they are passionate about with other consumers. With the world's largest catalog of more than 250,000 product reviews, ExpoTV covers a broad range of categories from consumer electronics and entertainment products including digital camera reviews, computer reviews, video games reviews and movie reviews to consumer packaged goods and baby toys and gear reviews, ExpoTV's VideopinionsSM reviews are available online at http://www.expotv.com and through distribution partnerships with the world's largest search portals including Yahoo Video, AOL Video, Google, and YouTube; to leading e-commerce destinations like Smarter.com and Buy.com; and to more than 23 million digital cable homes through video on demand partnerships with Comcast, Time Warner, Charter, Verizon and other cable operators.