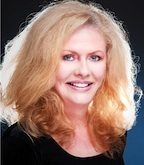 Clearing the past has turned out to be the fastest and easiest way to change the future.
Wayne, NJ (PRWEB) January 31, 2013
Joy S. Pedersen, Founder and CEO of Express Success LLC, has been chosen as Executive of the Year by Worldwide Who's Who for showing dedication, leadership and excellence in spiritual consulting.
Dr. Pedersen applied networking skills and techniques commonly referred to today as "the secret" to land a career in the entertainment industry, including television publicity at Paramount on shows such as "Cheers," "Happy Days," "Taxi," "Mork & Mindy," and "Family Ties," to name a few. She ended her career as the bureau chief of the syndicated magazine show, "PM Magazine," putting celebrities on television.
She founded Express Success in 1981 during that time and began sharing her steps to success with others through trainings, workshops and consultations. She discovered that in some areas of life people achieved success more easily and in others there appeared to be blocks. In searching for a solution, she discovered a spiritual process called ho'oponopono, which is a Hawaiian term to correct, that effortlessly released those blocks.
She added this tool to assist her clients and began working as a spiritual healer. During her consultations, which she does over the phone or Skype with her international clientele, she identifies subconscious negative thinking, memories, past lives and karma to help clients clear the cause of their personal challenges. This includes blockages concerning money, relationships, business, health and well being. By clearing their path for success, she helps them to open a channel to divinity. In addition to consulting, through Express Success LLC, Dr. Pedersen offers books, diverse coaching programs and group clearing calls.
Along with this spiritual process, she combines intuitive skills that can further assist her clients in gaining clarity for their personal and business success.
The spiritual side of her business has been enhanced with the sharing of channeled messages she receives from God, angels and others through a blog at http://www.AngelEnlightenment.com. The skill of automatic writing she first began in 1994 developed to the point where Michael, the Archangel, channeled a book through her, "Wisdom of the Guardian: Treasures From Archangel Michael to Change Your Life," which can be purchased at http://www.WisdomOfTheGuardian.com. Her training in metaphysics starting in 1980 eventually lead her to become a certified spiritual health coach, an ordained minister, a licensed spiritual healer and receive a Doctor of Divinity. She is a member of the American Association of Spiritual Healers and Coaches and The Global Sciences Foundation.
For more information about Express Success LLC, visit http://www.ExpressSuccess.net.
About Worldwide Who's Who
With over 500,000 members representing every major industry, Worldwide Who's Who is a powerful networking resource that enables professionals to outshine their competition. For more information, please visit http://www.worldwidewhoswho.com.