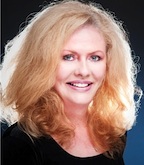 There are so many hidden aspects of life I have uncovered during my spiritual healing practice that are surprising that answer so many things as well as been very healing for all.
Wayne, New Jersey (PRWEB) April 25, 2013
Express Success LLC announces a free Q&A call Wednesday, May 1, 2013, 8:00 PM EST for Joy Pedersen, Doctor of Divinity, to answer questions on karma, angels, past lives and the inner child. During her spiritual healing sessions, Dr. Pedersen uncovers the hidden causes to challenges her clients are experiencing in relationships, money, business, health and wellbeing. Her ability to see past lives reveals theirs and their ancestors' past lives that are contributing to their current challenges.
Her clients have so many questions about the particular dynamics that occur during their telephone healing sessions but there isn't enough time to answer them all. Dr. Pedersen decided to offer a free Q&A call to answer them. She has decided to open the call to others who have expressed interest in knowing more on these subjects. As one client recently said, "This is the most fascinating thing I've ever done. I don't know how it works, I just know it does. I wish I could understand more."
As a gifted healer and clairvoyant, Dr. Pedersen has been able to see as well as connect and communicate with her client's ancestors as well as their inner child or subconscious. The information received from them, their past lives and the angels, she is able to determine the contributing factors to a person's problems including issues affecting their businesses.
She primarily works with business owners on both their personal issues as well as things having a negative affect on their businesses. Besides having the ability to clear karma, she also clears negative energy affecting both people and property. As an angelic channel, she also shares the messages she receives at http://www.AngelEnlightenment.com.
For more details on the call and to register, go to http://www.joyqanda.eventbrite.com.
For more information on Dr. Joy Pedersen and the company she founded, visit http://www.ExpressSuccess.net.