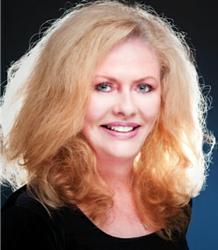 We have an abundance of help from heaven at this time.
Wayne, New Jersey (PRWEB) January 17, 2013
Dr. Joy S. Pedersen will be sharing her perspective as an angelic channel and spiritual healer to "Change Your Life; Change The World" during the 11 a.m. service on Sunday, Jan. 20 at the Lakeland Unitarian Universalist Fellowship, 231 Parish Drive, Wayne, New Jersey.
"The outside world is a reflection of our inside world. When we change ourselves, our experiences change and the world changes," says Pedersen. "If we want peace in the world, we have to strive for peace within first."
Pedersen will be elaborating on her experiences working with the divine realm sharing messages she has received from Divinity and Archangel Michael to help everyone improve their experiences of life.
The Lakeland Unitarian Universalist Fellowship, along with other member congregations of the Unitarian Universalist Association, aims to foster liberal religious attitudes and behavior. It supports the inherent worth of every person and the dignity of all humans everywhere; individual freedom of belief; the search for truth, and the democratic process in all human relations. LUUF has operated at its present Wayne location for more than 40 years.
Services take place Sunday at 11 a.m., followed by discussion and refreshments. All are welcome and child care is available. For more information, call 973-696-6362 or visit the Web site http://www.luuf.org.
Dr. Pedersen is the founder and CEO of Express Success LLC, and has an international spiritual healing and coaching practice. She is also a non-denominational ordained minister with her doctorate in divinity and author of the channeled book by Archangel Michael, Wisdom of the Guardian: Treasures From Archangel Michael to Change Your Life. She will have those books available on Sunday and a portion of those proceeds will be going to the The Lakeland Unitarian Universalist Association.