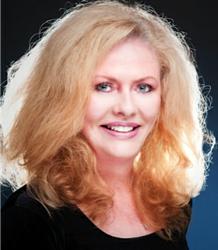 Express Success was founded in Los Angeles when I was working here in television. It is nice to return to these roots.
Toluca Lake, CA (PRWEB) November 30, 2012
Joy Pedersen, who is currently a Licensed Spiritual Healer, founded Express Success in 1981 when she worked at Paramount Studios in Hollywood. While working in television publicity on shows such as "Happy Days", "Laverne & Shirley", "Mork and Mindy", "Taxi", "Family Ties", and "Cheers" among others, Pedersen received numerous calls from people during their job search wanting to network with her.
Those calls caused her to wonder why it had been relatively easy for her to get her ideal job while others were seemingly struggling in comparison. It caused her to study success and determine that her natural ability to network together with her positive attitude set her apart. The latter, in particular, allowed her to benefit from the law of attraction. She then founded Express Success to share her insights with others through workshops and private consultations to help them achieve success in the entertainment industry quicker and easier.
She noticed, however, that both she and her clients experienced inconsistent results while consciously practicing the law of attraction. The law of attraction is based on the theory "like attracts like" and what you think about is what you will experience. Therefore, if you think negatively, you will experience negative results and if you think positive thoughts, you will attract positive results. This caused her to recognize there must be blocks within limiting the achievement of desired results. Her intention to discover a solution to identifying and releasing those blocks lead her to be introduced to Morrnah Simeona. This Hawaiian Kahuna taught her an ancient spiritual process called ho'oponopono, a Hawaiian term meaning to correct or set aright.
After ten years in television, completing her career in entertainment as the Los Angeles Bureau Chief of the syndicated television show, "PM Magazine", she left the industry returning to her home State of New Jersey with the intention to make more of a difference in the world. Learning this missing piece of releasing blocks on the subconscious that held people back from achieving their desired results was more meaningful to her than putting celebrities on television. "Although I loved working in the entertainment industry and had many fond memories, changing people's lives in a more profound way was more rewarding," says Pedersen.
She then became a licensed spiritual healer, certified spiritual health coach as well as an non-denominational ordained minister and also received her doctorate of divinity for her over 20 years of spiritual study. She combined spiritual healing with her other gifts of being able to receive direct communication from God, angels, ascended masters and others along with an ability to see past lives and the gift of clearing karma to help people improve their futures. After Archangel Michael came to her asking her to channel his book, "Wisdom of the Guardian: Treasures from Archangel Michael to Change Your Life", he became a most valued trusted advisor in her business and for her clients.
She has an international celebrated clientele as she works primarily over the phone or by Skype and has been serving clients in the entertainment industry since leaving a full-time career in television. With the guidance of her heavenly colleagues, she was encouraged to return to her roots in Los Angeles and work more closely with the entertainment industry in this new way. Besides her private clients, she has been hired by production companies as a consultant to utilize her expertise.
Express Success LLC offers spiritual healing services that include clearing negative energy, thinking, programming, beliefs, memories, past lives and karma. Because of the nature of this work, thousands of people may benefit from one healing session because past lives as well as all ancestry are included. Divinity said following a recent clearing, "Her many relatives including the long dead who have gone on to live other lives — those too have benefited from her clearing today. Her deceased family members have reincarnated with those memories of that programming you worked on with her today. Those lives that continue to live even now on this earth will also be healed today because of your work with her. The people those lives touch will benefit from the clearing she did with you today. You cannot begin to fathom the results of something like this that was done today because all lives you included will benefit."
Workshops and seminars are also offered on the subjects of reincarnation, karma, angels, and the key to your success, the subconscious.
Further information can be found at the company website, http://www.ExpressSuccess.net. Contact by telephone at 800-801-7597 or email at info(at)expresssuccess(dot)net.