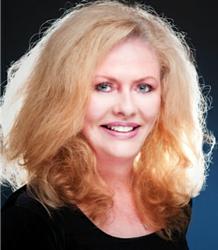 Many people are challenged these days more than usual and may not know why or what to do about it.
Wayne, New Jersey (PRWEB) October 05, 2012
Express Success LLC announces a free teleconference on "Understanding the Hidden Causes of Your Challenges" Monday, October 8, 2012, at 8 PM EST. Dr. Joy S. Pedersen, a Licensed Spiritual Healer, Certified Spiritual Health Coach and angelic channel, will be sharing her insights from her years of training, channeling and experiences working with her clients.
Her clients consist predominantly of entrepreneurs, coaches, healers, healthcare professionals and executives. They work with her over the telephone on everything from their business to their personal challenges. During their sessions, she intuitively identifies some key issues that are contributing to their challenges, which she also helps release using spiritual healing so the client experience more effortless change.
This free teleconference will be a means of sharing some of her findings of what has been hidden that is causing the client's challenges.
Express Success LLC was founded in 1981 to help people succeed quicker and easier. For more information on Express Success, visit http://www.ExpressSuccess.net.
For further information or reservations on the free teleconference, visit http://understandingthecause.eventbrite.com.