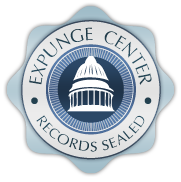 Pompano Beach, FL (PRWEB) May 21, 2013
The founders of ExpungeCenter.com who developed a do-it-yourself, no attorney required toolkit to assist in expunging or sealing criminal records have released an easy 3-minute eligibility test. The majority of Americans are able to pass the test and qualify for the programs. Completion of this test can provide the assurance and confidence needed to move ahead with the filing process and move on to experience a brighter future.
In order to qualify for criminal record removal, an individual must answer the following questions:

Were you convicted (adjudicated guilty) of the charge(s) you want to have sealed or expunged?
Are you currently on probation, house arrest, community control, or some other court ordered supervision program?
Have you ever had a record sealed or expunged before?
Have you ever been convicted (adjudicated guilty) of any criminal offense, whether misdemeanor, felony, ordinance, or criminal traffic offense (DUI, driving while license suspended, reckless driving, etc.) anywhere?
Do you have any outstanding court costs or costs of probation?
If you received a "withhold" of adjudication from the court, is the charge you are trying to seal related to violence, children, or serious drug trafficking?
According to author Robert Timothy Reagan's Sealing Court Records and Proceedings: A Pocket Guide written for the Federal Judicial Center in 2010, court records and proceedings are accessible by the general public and news journalists. Americans have these rights under common law and the rights given by the U.S. Constitution's First Amendment. Fortunately for criminals, the Constitution additionally provides restricted protection for them, and nearly every state has a provision to remove a criminal record or seal a criminal record to some degree.
A granted petition of expungement provides one lifetime opportunity to have arrests or convictions removed and destroyed from a criminal record, creating a clean slate. Sealing differs in that the record still exists, but it is only accessible by a court order. As a result, a background check for purposes such as employment or a bank loan would not show criminal arrests or convictions.
Each state has different filing requirements to begin a court review of a criminal record. The expungement kit provides step-by-step guidance on how to expunge a record or seal a criminal record according to state specific guidelines. Once an individual obtains a copy of their criminal record from the county's clerk of the superior court and necessary forms are filed, including an application for a certificate of eligibility, the rest of the process completes within the court system without a formal hearing.
The number of arrest records in the United States may be as many as 64 million. A good portion of these arrests do not result in convictions but the record remains accessible to the public. Affordable and accessible documents and instructions can aid those who need an expunge of record for these arrests in order to have a productive life and peace of mind.
Anyone who has been arrested for or convicted of a crime and is considering clearing their criminal record can call (855) 473-2108 or visit http://www.expungecenter.com/how-does-expungement-work/ to learn more and start the process.
About ExpungeCenter.com
ExpungeCenter is a leading record-clearing service, which offers an effective and affordable option along with a 100 percent money-back guarantee, and is accredited by the Better Business Bureau (BBB). Attorneys review all forms and processes to ensure compliance.