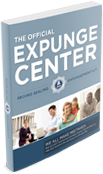 Arrests and convictions are public information and with the internet providing easy access to all types of information, friends, family, potential employers and practically anyone can view these indiscretions
Margate, FL –
May 29, 2013 (PRWEB) June 03, 2013 -- Obtaining any job you want with a criminal record is complicated and, and in some cities, impossible. Criminal records don't always depict the potential of an individual to exceed in a career or position. Criminal records can affect inalienable rights such as owning property, voting, gun ownership and privacy.
Getting a criminal record expunged , in many states, means having the arrest or conviction documentation destroyed or sealed from the state or Federal Depository, making it unavailable to the general public, employers and background check agencies. Once the record is expunged or sealed, in most circumstances, individuals are not required to acknowledge the existence of that record during job interviews, job and housing applications or government assistance applications.
The expensive process of getting records expunged is tiresome and painful. Between looking for a trustworthy attorney who will prioritize your case and having the time and money to invest in it, expungement can be both time consuming and costly ranging from a couple hundred dollars to thousands with no guarantees of success.
Expungecenter.com offers an incentive in addition to successfully guiding people to clean their criminal records themselves. This includes a guarantee to give them their money back if a qualified record does not get expunged or sealed. "Arrests and convictions are public information and with the internet providing easy access to all types of information, friends, family, potential employers and practically anyone can view these indiscretions.", says Eric Rosado, an internet marketing specialist in South Florida.
If you are an individual seeking to restart your life and do away with the financial and personal stigmas of having made mistakes in the past, this expungement kit ensures to provide an understanding of the extensive process of removing criminal records while getting it done yourself. Unlike hiring attorneys who demand pricey fees and don't guarantee results or refunds and online self-services that will not reimburse you for court decisions, Expungecenter.com promises a unique experience to fit your needs.
The unique aspect of the service is that you do not need to be an expert in legal systems to see results in 30-60 days. The package contains all the laws, procedures and forms required to expunge criminal records.
When searching for ways to clean your criminal record for good, these affordable, easy-to-use kits will walk you through each step in the process. Top-quality legal teams have been consulted in each state in order to assemble premium, self-help expungement and sealing products. The do-it-yourself kits aides you in following each state expungement process so that you can get your life back all while taking advantage of the 100% risk free product.