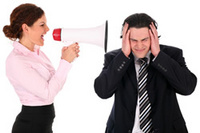 These dishonest telemarketers have given the entire extended car warranty industry a black eye
Cleveland, OH (PRWEB) July 9, 2009
Is there anyone out there who hasn't received one of those intensely annoying car warranty 'robo-calls' that warn consumers that their vehicle warranty is about to expire? Probably not since federal regulators say as many as 1 billion of these deceptive nuisance calls have been made in recent years. And, guess what is really amazing? Those billions of calls appear to have originated from just three companies! One reputable company AutoServiceWarranty.com applauds the FTC recent lawsuits aimed at stopping this annoying practice.
USA Today and the Associated Press have reported that FTC Chairman, Jon Leibowitz, called the extended car warranty scam 'one of the most aggressive telemarketing schemes the agency has ever seen'. He added, 'I'm not sure which is worse, the abusive telemarketing tactics of these companies, or the way they try to deceive people once they get them on the phone. Either way, we intend to shut them down.'
FTC Files Suit to Stop Illegal Robo Calls Pushing Vehicle Warranty Extensions
Federal regulators have filed lawsuits against all three companies seeking the return of illegal profits, believed to be in the tens of millions of dollars, from the extended warranty telemarketing scams. Identifying the companies as Voice Touch & Network Foundations (FTC File No. 0823263) and Transcontinental Warranty (FTC File No. 0923110) was no easy task since they took extraordinary measures to conceal their identities.
While using technology supplied by Network Foundations, Voice Touch owners also claim to have placed more than 1 billion calls for Missouri's National Auto Warranty Services, (Currently doing business as US Fidelis). That prompted former Missouri Attorney General Jay Nixon last year to sue for misleading sales pitches.
Telemarketers Give Extended Car Warranty Industry A Black Eye
"These dishonest telemarketers have given the entire extended car warranty industry a black eye" said Dave Caravona CEO of AutoServiceWarranty.com in Ohio, a national auto extended warranty company with a proven track record.
The AutoServiceWarranty.com commitment to customer satisfaction has earned them an 'A' rating with the Better Business Bureau. Mr. Caravona recommends: doing your homework before buying a car extended warranty online. The easiest way to check out a company's legitimacy is look for a physical address on their website. Next, ask the representative for a telephone number you can use to contact him or her. Negative answers to either question should immediately raise a red flag.
Car Warranty Checklist
Helpful list of questions to organize your search for an extended warranty. AutoServiceWarranty.com answers all these questions with a definitive Yes!
1. Can I go to any repair facility, including the dealership?
2. Are all parts and all labor paid with no cap?
3. Is the repair facility paid directly, so I'm not waiting for a reimbursement?
4. Is the warranty transferable when I sell my car?
5. Can I verify your reputation and claims paying history? Where?
6. Does the extended warranty coverage include wear and tear?
7. Does the plan include 'stand-alone' coverage for seals and gaskets?
8. Can I see a copy of the contract prior to purchase?
When you call AutoServiceWarranty.com you are guaranteed to speak to a courteous, knowledgeable representative who will offer you information that will allow you to make informed comparisons; trusting you to make an educated decision, when you are ready. No pressure, no lies and no robo calls. For more information Visit: AutoServiceWarranty.com
Dave Caravona - CEO
Auto Service Warranty, Inc.
6500 Pearl Road
Parma Heights, Ohio 44130
888-672-2233
###