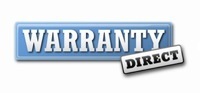 For nearly 30 years, our Company's mission has been to put itself in the customer's shoes in order to provide exceptional personal service. This is especially important in times like today when car manufacturing is experiencing unprecedented challenges
New York (PRWEB) May 20, 2009
Warranty Direct, one of the largest and most established extended car warranty companies in North America, is enhancing its online customer experience with the launch of a new easy-to-navigate website and an exclusive online offer.
The newly redesigned site boasts several features designed to eliminate hassles and allow for a personalized online experience. Consumers interested in learning more about Warranty Direct's extended car warranty plans can connect to a Warranty Direct representative.
"For nearly 30 years, our Company's mission has been to put itself in the customer's shoes in order to provide exceptional personal service. This is especially important in times like today when car manufacturing is experiencing unprecedented challenges," said Aage Lindstad, Director of Warranty Direct. "We wanted to make sure our commitment is also reflected in our website. No matter how our customers reach us, we want to ensure that they have the same experience."
In conjunction with the launch of the site, Warranty Direct is inviting new customers to visit the site and get up to a $500 discount off their extended car warranty coverage. Also, new customers can take advantage of Warranty Direct's zero percent financing option with as many as 18 months to pay on certain plans.
Warranty Direct is the consumer division for one of the country's largest independent providers of extended vehicle warranty plans, and enjoys an A+ rating from the Better Business Bureau. Back when extended car warranties were only sold in dealerships, Warranty Direct was one of the first companies to bring it to consumers directly.
Warranty Direct is licensed to do business in all 50 states, including California, Florida, New York, Hawaii, and Alaska. With more than $350 million in assets to ensure that customers' claims are paid, it is no surprise that Warranty Direct is becoming the premier provider of extended car warranties.
About Warranty Direct
For almost 30 years, Warranty Direct has been part of one of the largest and most established extended car warranty companies in North America. Since the beginning, our goal has been to provide exceptional personal service, eliminate hassles, and develop the gold standard for extended car warranty plans. We strive to become the most respected and reliable extended auto warranty provider in North America and it's that drive that has led to our 99.4% customer satisfaction rating.
Over the years, our unique "customers first" approach has earned us numerous awards for customer service and has led us to be a Forbes Magazine Top 200 company three separate times. For more information, call toll free (800) 632-4222 or visit http://www.WarrantyDirect.com.
###