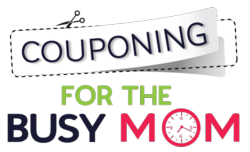 "The tips and advice shared in 'Couponing for the Busy Mom' are things I've learned through my experiences with couponing, and have saved me money for years," Snyder said
Chicago, Illinois (PRWEB) August 22, 2012
A new book, "Couponing for the Busy Mom," now available on Amazon, offers expert insight and guidance for busy moms who wish to know more about couponing. Troubled by the unreasonable claims made by television shows such as "Extreme Couponing" that everyone can save more than 90 percent on their grocery bills, author Katie Snyder, a working mother, decided to publish her own couponing tips for mothers just like her.
Through "Couponing for the Busy Mom," Snyder has taken her knowledge and know how and provides readers with tips, techniques, guidance and some insightful pieces of trivia about couponing.
The book also contains a glossary of couponing terms. Collecting all of the information in one volume for moms allows them an easy, yet informative read, for those who want to save money, but may be discouraged by extreme couponing or don't know how to navigate the world of couponing.
Perhaps most important, though, is that through her book, Snyder makes it clear that any busy working mom can, in her spare time, save as much as 50 percent without having to partake in extreme couponing.
"As someone who has been clipping coupons for 12 years, I know that doing so saves shoppers a ton of money, but, unfortunately, being a busy mom, there's not much time to commit hours upon hours researching deals and planning match ups," said Snyder. "TV shows that can claim to save you 90 to 99 percent on your shopping trips are not realistic, but with a few simple techniques, we can all learn to save at least 50 percent on every shopping trips on things that we actually consume and use."
Through an easy, humorous and somewhat enlightening read, Snyder dissects couponing appropriately into several sections including:

What is Couponing?
The Path to Couponing
Where are the Coupons?
Coupon Lingo
Keeping Coupons Organized
Coupon Stacking
Creating Price Books
Price Matching
Store Rewards
Coupon Planning
Tidbits of Coupon Knowledge
In each succinct chapter, Snyder offers valuable guidance for either the long-term couponer or the novice. The book also provides Internet resources and points to superior tools and websites to help novices learn the ropes of couponing.
Finally, drawing on her personal experiences with couponing, Snyder provides "Busy Mom Tips" to help navigate the process. For example, "Select only coupons you know you will use." Doing otherwise creates more work and often is a waste of time.
In addition, "Couponing for the Busy Mom" provides plenty of detailed illustrations and graphics as examples of how to create coupon binders or storage envelopes, how to graph and compare prices of products at multiple stores and how the principle of coupon stacking works.
"Couponing for the Busy Mom" is available as an Amazon Kindle download for $2.99; Amazon Prime Members can get a copy of the e-book for free.
To learn more about "Couponing for the Busy Mom" visit http://www.amazon.com/Couponing-Busy-Mom-ebook/dp/B008Y9LJ6S/
About Katie Snyder
Katie Snyder is a full-time registered nurse and mother. Snyder has been actively couponing for more than 12 years, seeking tried and true examples of how to succeed at saving money without having to completely dedicate more than a few hours a week to the art of couponing. "Couponing for the Busy Mom" is her first book.