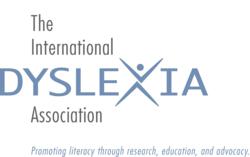 Baltimore, MD (PRWEB) May 09, 2012
The International Dyslexia Association (IDA) has partnered with more than 25 schools around the country in an attempt to break the Guinness World Record for the most people reading a single book in a reading relay in one day.
The Extreme Reading Relay, which will be held on Thursday, May 10, 2012, is a national awareness campaign and fundraising event that will bring together more than 400 students in an attempt to break the current record of 415 people as noted on http://www.guinnessworldrecords.com. The record was set by the Prepa Tecnológico de Monterrey high school in Guadalajara, Mexico on September 23, 2011.
In this historic celebration of literacy, students will demonstrate that all struggling readers can learn to read successfully and become lifelong learners. The participants will read The Sword of Darrow, a middle grade fantasy novel co-authored by Hal Malchow and his son, Alex. When they began writing the novel in 2002, Alex, then eight years old, was struggling with a serious learning disability and could not read at all. The family contributes all royalties from the book, which is available on the IDA's website, http://www.interdys.org.
The IDA, based in Towson, Md., will start the relay at 9:00 a.m. EST at The Lab School in Washington, D.C., where Alex Malchow attended. Alex will read the first sentence of The Sword of Darrow to kick off the relay. Then, each student will read a pre-determined portion of the book and the next school will pick up where they left off. The event will finish at Jemicy School in Owings Mills, Md. at approximately 11:47 a.m. EST. See below for a complete list of participating schools and their reading times.
"The Extreme Reading Relay is an empowering event for students," said Kristi Bowman, Director of Development for the IDA. "These children have the opportunity to break a world record doing what they struggle with the most: reading."
The event will be streamed live over the Internet for all the world to see on http://www.interdys.org. Each participating school will receive the video technology, the bandwidth to stream the event and technical support for free, courtesy of VBrick Systems, Inc., of Wallingford, Connecticut.
Reading times (a.m., EST) for participating schools: The Lab School, Washington, DC (9:05); Bachman Academy, McDonald, TN (9:21); Tampa Day School, Tampa, FL (9:33); Chesapeake Bay Academy, Virginia Beach, VA (9:47); Noble Academy, Greensboro, NC (9:51); DePaul School for Dyslexia, Clearwater, FL (9:56); Sea of Strengths Academy, Sarasota, FL (10:04); Pathways Academy, Marietta, GA (10:06); Schenck School, Atlanta, GA (10:12); Sally Borden School at Friends Academy, North Dartmouth, MA (10:23); Summit School, Edgewater, MD (10:36); Ann Arbor Academy, Ann Arbor, MI (10:41); Great Minds reading Learning Center, Grand Rapids, MI (10:42); Quaker School at Horsham, Horsham, PA (10:46); Stratford Friends School, Newtown Square, PA (10:49); Hoover Elementary, Iowa City, IA (10:51); Horizon Academy, Roeland Park, KS (10:52); Redemptorist High School, Baton Rouge, LA (10:57); Rocking MD Homeschool, Mead, CO (11:00); The Playmaginating Homeschool, Laramie, WY (11:01); HillSprings Learning Center, Colorado Springs, CO (11:02); Denver Academy, Denver, CO (11:06); Hope Academy for Dyslexics, Concord, CA (11:22); Lexis Preparatory School, Scottsdale, AZ (11:28); Assets School, Honolulu, HI (11:33); Jemicy School, Owings Mills, MD (11:35).
Those interested in making a donation to the International Dyslexia Association to support the Extreme Reading Relay can go to http://www.interdys.org/readingrelay.htm. Fifty percent of all money raised by students will go directly back to their participating schools. The other 50 percent will be used by IDA to provide continued outreach to parents and support for teachers and their schools.
About the International Dyslexia Association:
The International Dyslexia Association is a non-profit, scientific, and educational organization dedicated to the study and treatment of dyslexia as well as related language-based learning differences. The IDA operates 45 branches throughout the United States and Canada and has global partners in eighteen countries, including Australia, Brazil, England, Germany, Ireland, and Japan.
For additional information please contact Lisa Harlow of Clapp Communications at (410) 561-8886 or via email at lisa(at)barbclapp(dot)com.