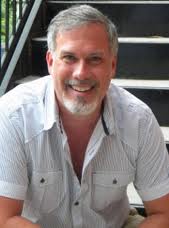 "It is my mission to find local talent in smaller markets around the country and introduce them to my clients, some of the biggest and most powerful agencies in New York, Los Angeles, and around the world." ~ Scott Cooper, Talent INC
Bessemer City, NC (PRWEB) October 16, 2012
Talent INC is a company that specializes in developing and placing talent in major markets such as New York and Los Angeles, as well as fashion markets internationally including Paris, Milan and Asia. This internationally recognized company has success stories that range from Supermodel Brooklyn Decker of Sports Illustrated and Battleship fame to Coy Stewart, of the new hit sitcom "Are We There Yet?" on TBS. The impressive credits that Talent INC alumni have accrued are Glamour, GQ, Abercrombie and Fitch, Cosmopolitan, Elle, Seventeen Magazine, Victoria's Secret, Project Runway, Beverly Hills 90210, One Tree Hill, Greys Anatomy, Just Go With It, Hunger Games, Homeland and many more.
Scott will be holding auditions at Extreme Talent Productions on Wednesday October 24th at 6pm. Extreme Talent Productions is a performing arts facility specializing in the development of singers, dancers, actors and models. Dawn Rickus, owner, was the New Faces Director for one of the leading talent agencies in the southeast for many years. It was her job to scout and develop new talent for that agency. She has brought that knowledge to Gaston County to give local children, teens and adults the opportunity to make it in the entertainment industry. All of the Extreme staff are professionals and can help you or your child excel in the industry. Extreme Talent and Talent INC join forces to focus on creating great performers. Through their career consulting program they can help guide you and market you to agencies in both North Carolina as well as all over the world.
All aspiring talent will perform for Scott at Extreme, located at 102 W. Virginia Avenue in Bessemer City. There is no fee to audition or for the acting and modeling workshop that he will hold in addition to the audition. This audition and workshop is appropriate for actors, models, singers and dancers ages 4 & up of all skill levels.
The audition is to seek out qualified performers to participate in the internationally acclaimed, Talent INC Conference, now celebrating its 10th successful year. Those who are selected will be groomed to perform in front of the most influential Talent Agents, Managers, and Directors in the industry. The conference will take place on March 7th to 10th, 2013 at The Hilton Walt Disney World Resort. Talent INC is a conference for serious actors, singers, models and dancers seeking to launch their careers to the next level.
You must be pre-registered for this audition so please call or email before the date. Spots are limited so register now. Potential talent can sign up by calling Dawn Rickus at 704-616-0141 or emailing her at dawnrickus(at)gmail(dot)com.
Scott Cooper, a driving force in the entertainment industry for more than a decade, is responsible for discovering and developing new talent like Super Model and Movie Star, Brooklyn Decker, and child star Coy Stewart. "I love coming to Gaston County! I always find amazing talent here. It is my mission to find local talent in smaller markets around the country and introduce them to my clients, some of the biggest and most powerful agencies in New York, Los Angeles, and around the world."