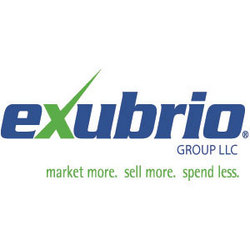 Buffalo, NY (PRWEB) September 6, 2007
eXubrio Group LLC created an Incubator in Kenmore for new businesses. At the Incubator, startup and small businesses seeking rapid growth will find economical office space, shared office services, and assistance from the eXubrio Group team. Businesses wishing to test the Incubator as an office and operating location need not pay rent for their first two months.
eXubrio Group provides pro bono and low cost services to Incubator tenants. These include marketing strategy development, advertising, public relations, Internet marketing, website development, and marketing material production. eXubrio Group CEO Paul McAfee provides marketing strategy and marketing plan support. President and CIO Robert Klingensmith provides website and Internet marketing consulting. Senior Vice President Grace Lazzara helps with public relations, technical writing, and access to creative resources.
The Incubator has two successful companies resulting from eXubrio Group's initial Incubator trial program. Xtatix (Xtatix) is a consumer electronics company with offices at the Kenmore Incubator, and in Beijing, China. Xtatix creates high quality, low cost consumer digital electronics, selling through major retailers, such as newegg.com, TigerDirect.com, and Overstock.com. Xtatix created its business at the eXubrio Group Incubator and has its US headquarters there. Xtatix has created five jobs in Buffalo, one job in Miami, and ten jobs in China.
SumoKids Foundation (SumoKids) is a 501 (c) (3) non-profit that helps inner city children become more productive students by teaching the tenets of Sumo Wrestling. SumoKids mixes the values learned in Sumo Wrestling with art and entertainment to help foster personal growth and achievement. For three years, eXubrio Group has provided SumoKids with Incubator space. eXubrio Group provided office services, website development, technical support, and marketing and business consulting, all pro bono. During this time, SumoKids provided its services free to the Buffalo City School District. This year, SumoKids received funding from the Buffalo City School District. SumoKids will use the funds to expand its services in the City's schools.
With its new funding from the Buffalo City School District, SumoKids Foundation expects to add three to five new jobs at the eXubrio Group Incubator in Kenmore.
The eXubrio Group Incubator provides its business tenants with flexible office space, broadband Internet access, and phone service. The facility has extensive warehouse space, with a drive-up tractor-trailer loading dock. Additional services can include warehousing and inventory management, product fulfillment, shipping, and receiving.
eXubrio Group hires students who are high-performing college seniors, or MBA students, and who are studying business administration, marketing, or communications. This provides learning opportunities for the students, under the tutelage of the eXubrio Group partners. It also provides support in areas like market research and business development for eXubrio Group Incubator tenants. eXubrio Group will hire at least two college level interns for these roles this fall.
The eXubrio Group Incubator is located in Kenmore, New York, at 1517 Kenmore Ave. For more information about the new Incubator, visit eXubrio Group LLC.
###