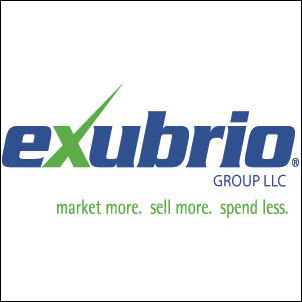 Buffalo, NY (PRWEB) January 15, 2007
SAMCO Technologies announced today that it has retained eXubrio Group to help it launch a new industrial water treatment system nationwide. SAMCO Technologies, Inc., recently received an exclusive license from Rohm and Haas, to manufacture and sell Advanced Amberpack™ Deionization Systems for industrial water treatment applications. The Rohm and Haas Advanced Amberpack™ Deionization System operates at greater than 95% efficiency, therefore lowering the life cycle cost of water purification processes by increasing yield and minimizing waste.
The licensing agreement grants SAMCO Technologies certain exclusive marketing and manufacturing rights to Rohm and Haas' revolutionary and innovative Advanced Amberpack™ technology. The agreement enhances SAMCO Technologies deionization, dealkalization, and softening solutions for industrial water applications. The process utilizes a patented fractal distribution system in a packed bed countercurrent ion exchange system. The result is near perfect flow distribution and exceptional separation of waste fractions during the regeneration cycle.
About SAMCO Technologies, Inc.
A key component of SAMCO Technologies' strategic focus is to develop solutions to meet growing needs for waste minimization, zero liquid discharge, and recycling and reuse of treated water. The addition of the Advanced Amberpack™ technology to SAMCO's solution options gives the company another tool to address the ever-increasing environmental and regulatory emphasis on minimizing waste and reusing treated water. SAMCO Technologies is a single source provider of solutions for water, wastewater and process purification and separation. The company supplies equipment, systems, and turnkey facilities, including a complete line of membrane, ion exchange, thermal, and physical and chemical separation capabilities. SAMCO combines its engineering, technology, integration, manufacturing, and project management talent with a unique business design to provide its customers with "Solutions by SAMCO." For more information, visit SAMCO.
About eXubrio Group
eXubrio Group helps businesses reduce their investment in all marketing activities, while improving the impact of marketing on sales. The firm provides a full range of advertising agency, marketing, and public relations services. eXubrio Group has its main office at 1517 Kenmore Avenue, Kenmore, New York, near Buffalo. It has an additional office in Amherst, New York. eXubrio Group is a service disabled veteran owned business (SDVOB). For information about eXubrio Group's services, visit eXubrio Group.
# # #