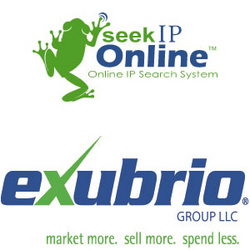 Buffalo, NY (PRWEB) August 15, 2007
Marketing firm eXubrio Group LLC introduced new web-based services for Intellectual Property Transfer Offices' patent and technology databases. The Buffalo-based firm has developed software that allows Technology Transfer Offices to publish their licensable technologies online. The software, called SeekIP Online, creates greater visibility online for licensable technology. This helps increase revenue for Technology Transfer Offices. For detailed information about SeekIP Online, visit SeekIP Online.
Technology Transfer Offices desire more revenue from their university research centers. These offices are becoming more proactive in marketing their licensable technology patents.
Publishing licensable technologies online can make universities' patent databases more visible to potential licensing partners. The majority of Technology Transfer Offices already track their licensable technologies in a computer system. The SeekIP Online software takes carefully selected portions of these existing data and makes them available online. This low-cost marketing method puts the technologies in front of target audiences that already are searching for a technology - the technology licensor is making it easier to find by making it more accessible online.
Robert Klingensmith, President and CIO of eXubrio Group, first developed this new service for the University of Rochester, in Rochester, New York. Virginia Tech, in Blacksburg, Virginia, is eXubrio Group's second SeekIP Online customer. Paul McAfee, eXubrio Group CEO, will lead the marketing and sales initiative for these new services.
In addition to Technology Transfer services, eXubrio Group's services include:

Marketing Strategy, Planning & Implementation
PR Services
Web Strategy, design, writing, and construction
Web Analytics Service
Search Engine Advertising
Search Engine Optimization Services
Podcast Services
Blogging Services
eXubrio Group provides a full range of advertising agency, marketing, Internet, and public relations services. eXubrio Group has offices in Kenmore and Amherst, New York, both suburbs of Buffalo. For information about eXubrio Group's services, visit eXubrio Group Services.
###