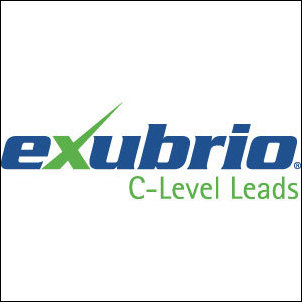 Hiring eXubrio C-Level leads will enable us to reach more of those companies, faster.
Buffalo, NY (PRWEB) January 25, 2007
Business intelligence software developer timeXtender Inc. has hired eXubrio C-Level Leads, LLC, to identify qualified leads and make sales appointments in the U.S. and Canada for its flagship product, timeXtender® 2.0.
"We hired eXubrio C-Level Leads to ensure that our time is spent focusing on qualified customers," says Robert Bellitto, timeXtender channel partner manager. "Having worked with eXubrio in the past, I know firsthand how much more productive my team will be with their assistance."
The timeXtender 2.0 solution is the innovative result of the vision of founder and CEO Heine Krog Iversen: to develop a business intelligence solution that is affordable to implement and easy to use.
"Turning corporate data into useful information traditionally requires the skill of experienced computer programmers who spend hours or days coding," says Iverson. "With timeXtender 2.0, non-technical users can turn data into valuable information in just minutes, right from their desktop computer with little to no help from their Information Technology staff."
According to Bellitto, cutting out the need for costly and time-consuming computer programming can reduce the time and cost of business intelligence implementation by as much as 80%.
"In light of the time- and cost-savings that are possible with timeXtender, we anticipate a lot of interest from small and mid-sized businesses who've been holding off on implementing Business Intelligence due to budget constraints," says Bellitto. "Hiring eXubrio C-Level leads will enable us to reach more of those companies, faster."
About timeXtender Inc.
timeXtender is a developer of data warehousing software for business intelligence that is intuitive and simple to use. Based in Denmark, timeXtender has U.S. headquarters in Greensboro, N.C. to support its international partner network and growing worldwide user base. For more information, call 1-877-869-9847 or visit timeXtender.
About eXubrio C-Level Leads, LLC
eXubrio C-Level Leads makes sales appointments with prospects who are Vice Presidents or higher. Founded in 2005 in Buffalo, New York, the firm manages the direct marketing and cold calling needed to find and qualify leads for clients, providing more selling opportunities for sales staff and letting them focus on what they do best - closing sales. Visit eXubrio C-Level Leads for more information. eXubrio C-Level Leads partners with eXubrio Group LLC - eXubrio Group - for marketing and strategy development.
timeXtender® is a registered trademark of timeXtender Inc. All rights reserved. All other trademarks are proprietary to their owners.
###