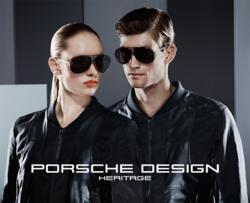 San Jose, CA (PRWEB) June 28, 2013
Ultraviolet (UV) radiation is a growing concern for eye care professionals around the world. Protecting eyes from UV rays is even more important during the summer months when people spend more time outdoors in sunnier weather.
The Bay Area optometrists at 20/20 Optometry explain that UV radiation is a factor in the progression of many serious eye diseases and problems—such as cataracts, macular degeneration, and cornea degeneration—that affect millions of people each year. Exposure to UV radiation can also lead to abnormal growths on the eye's surface and sunburn of the eyes.
Therefore, to reduce the damage UV rays can have on eyes during the summer months, the eye care providers at 20/20 Optometry of Silicon Valley recommend that proper eyewear be worn. Below, they provide their summer eye care tips to protect eyes and vision from UV damage.
1. Purchase Sunglasses with UV Protection
To protect eyes from harmful sun damage, sunglasses should offer 100% UV protection. Purchase sunglasses from quality brands such as Rudy Project, Serengeti, and Porsche Design to ensure that your eyewear offers good UV protection.
2. Wear Sunglasses When You're Outside—Even On Cloudy Days
Protective eyewear, such as sunglasses, should be worn whenever the eyes are exposed to UV rays—even on cloudy or overcast days. Harmful UV rays are still present during both clear and unclear days.
3. Wear Larger Style Sunglasses
Larger sunglasses cover more of the skin and eyes, providing more protection against UV damage that could lead to skin and eye cancers, as well as fine lines and wrinkles.
4. Choose Sunglasses with Polarized Lenses
Polarized lenses reduce glare, improving visibility and overall eye comfort while outside. Sunglasses with polarized lenses are ideal for sporting activities such as hiking, biking, and fishing. Wearing sunglasses during outdoor activities such as these can also protect against conditions such as dry eyes, sun damage, and eye injury.
5. Avoid Midday Sun
The sun's rays are the strongest—and the most harmful—from 11 am to 3pm. Therefore, the optometrists at 20/20 Optometry of Silicon Valley recommend avoiding the sun during these peak hours, if possible, and to always wear sunscreen, sunglasses, and a cap/wide-brimmed hat when outside.
6. Stay Hydrated
The eye care professionals at 20/20 Optometry of Silicon Valley recommend drinking at least eight glasses of water throughout the day—more in hot weather and if you exercise or participate in outdoor activities. Staying hydrated will prevent conditions such as dehydration, headaches, and dry eyes.
Most importantly, be sure to schedule periodic, comprehensive eye exams with an eye doctor. For more eye care tips or to schedule an eye exam, contact the eye care specialists at 20/20 Optometry at (408) 433-0800.
About 20/20 Optometry of Silicon Valley
20/20 Optometry of Silicon Valley is a Bay Area optometry office located in the central part of Silicon Valley. Since it opened in 2000, the office has continued to grow because it meets the needs of its patients and provides quality customer service. During an eye exam, 20/20 Optometry's eye doctors are trained to address the cause of patients' eye-related problems—not just the symptoms. The doctors can treat allergies, infections and various eye diseases. They design specialty computer eyeglasses for computer users, successfully treat dry eyes, and offer many solutions and treatments for visual symptoms. The eyewear stylists will then help clients easily find eyeglass frames that will fit each individual's personality and lifestyle. Contact lenses, from 1-day disposables to custom contact lenses for irregular corneas, are also available at the Bay Area optometry office.