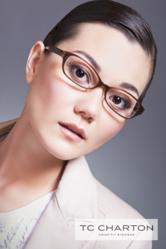 Eyewear is an important accessory, but it's still a medical device and the way the frame fits goes far beyond aesthetics, relating directly to how well one can see
San Jose, CA (PRWEB) November 03, 2011
20/20 Optometry of Silicon Valley, a first rate Bay Area eye care facility, will be hosting an Eyewear Party for the season release of TC Charton and Serengeti designer frames on Nov. 9.
The party will feature the entire collection from each designer brand, and attendees will be able to receive personalized styling of eyewear and try on the newest and latest styles by Serengeti sun wear, the leading sunglass brand that features photocrhomatic polarized lens technology. They also get to meet Alexandra Peng Charton, designer and owner of TC Charton.
"Eyewear is an important accessory, but it's still a medical device and the way the frame fits goes far beyond aesthetics, relating directly to how well one can see. This collection was created specifically to suit the style and functional needs of Asian Americans of all ages. My goal is to reach as many Asian Americans as possible. I want them to know there's an eyewear collection designed from the ground up, with them in mind," says Alexandra Peng Charton, describing her collection.
A raffle will be held at the party where gift certificates and eyewear will be given away. Cocktails and appetizers will be served as well.
For more information on 20/20 Optometry of Silicon Valley, call 408-433-0800 or visit http://www.2020eyesonline.com. 20/20 Optometry is located at 2555 North First St., San Jose, CA 95131.
About 20/20 Optometry of Silicon Valley
For more than ten years, 20/20 Optometry of Silicon Valley has been providing exceptional eye care to residents of the Bay Area. They offer a variety of services including Bay Area eye exams, laser surgery exams and everything in between. At 20/20 Optometry, each Bay Area eye doctor is trained to address the root of the patients' eye-related problems rather than just treating the symptoms. The team of specialized optometrists can treat allergies, infections, as well as various eye diseases. 20/20 Optometry also performs free consultations for patients interested in LASIK and other types of surgical procedures aiming to eliminate the need for eye glasses and contact lenses.
###