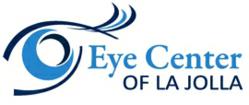 This surgery has the potential to revolutionize the management of open angle glaucoma.
LA JOLLA, CA (PRWEB) October 14, 2012
Glaucoma affects an estimated 3 million people in the United States and 65 million people worldwide. About 120,000 Americans are blind due to glaucoma according to the Glaucoma Research Foundation. While it's not possible for glaucoma to be cured or vision loss to be regained, there are ways to slow the progression of glaucoma and potentially halt further loss of vision. Glaucoma affects the eye's natural drainage system and the fluid inside the eye cannot drain, therefore, causing an elevation of pressure within the eye – this pressure is also known as IOP. This results in pressure exerted on the optic nerve, causing vision loss.
Vision loss can be devastating and often imposes a serious impact upon one's quality of life. Those with glaucoma often can no longer safely drive a vehicle, watch their grandchildren grow, or see the world as they once did. Usually, the first sign of the onset of glaucoma is loss of peripheral vision – this is when it is vital to seek treatment to help slow the progression and ideally, put it to a halt. The goal of treatment is to reduce or fully remove the pressure within the eye, lowering your IOP.
For decades, eye surgeons have recognized that the ideal solution to glaucoma would revitalize the eye's aqueous outflow and maintain healthy tissue. Thanks to the development of microcatheters and imaging technology small enough to work in the eye, Canaloplasty is showing potential to treat glaucoma effectively. Canaloplasty is a minimally-invasive procedure with a list of benefits over the traditional glaucoma treatments. It is a simple and nonpenetrating outpatient procedure that takes about 30–45 minutes, and is significantly less traumatic to the eye than more invasive traditional surgical treatments. In Canaloplasty, a tiny microcatheter is fed through a small incision to enlarge Schlemm's canal, a natural drainage pipeline in the eye. After the catheter is removed, a suture is placed within the canal to ensure that the canal remains open, relieving the pressure inside of the eye. Unlike other procedures, such as traditional glaucoma surgery, there is less risk of post-operative complications.
This glaucoma surgery also does not eliminate the possibility of future treatment alternatives, and boasts reduced scarring compared to other glaucoma treatment procedures. According to a study published in the November 2011 edition of the Journal of Cataract and Refractive Surgery, Canaloplasty led to a significant and sustained IOP reduction in adult patients with open-angle glaucoma and had an excellent short- and long-term postoperative safety profile.
Dr. Shervin Alborzian of Eye Center of La Jolla in San Diego says, "I think this surgery has the potential to revolutionize the management of open angle glaucoma." With impressive results, less risk of complications, and reduced scarring among many more benefits, Canaloplasty could be the greatest procedure to aid in the reduction and halt of glaucoma – resulting in higher quality of life and hope for glaucoma patients. As one patient says: "My glaucoma medications had significantly affected my daily routine and losing my vision to glaucoma was a serious possibility. Dr. Alborzian told me about a new treatment called Canaloplasty. It was easy and now the pressure is off. Currently, I don't have to take any medications, and more importantly, I don't have to worry about going blind. This treatment has changed my life!"