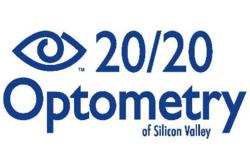 We have improved the quality of life of so many patients who could not see with ordinary glasses or contact lenses by fitting them with lenses from the SynergEyes family
San Jose, CA (PRWEB) March 27, 2012
20/20 Optometry of Silicon Valley, a leading Bay Area optometrist, was selected as a member of the SynergEyes Platinum Fitter Club for the year 2012 for demonstrating professional expertise in fitting specialty hybrid contact lenses for ordinary and hard-to-fit prescriptions.
"We have improved the quality of life of so many patients who could not see with ordinary glasses or contact lenses by fitting them with lenses from SynergEyes," said Dr. Jeanette Lee, Optometrist at 20/20 Optometry of Silicon Valley.
SynergEyes manufactures seven types of FDA-approved technologically advanced hybrid contact lenses that address a wide spectrum of vision problems. These lenses offer the crisp clarity of hard lenses combined with the comfort and breathability of soft lenses. They help correct issues like astigmatism, near-sightedness, far-sightedness, difficulty reading, irregular corneas and mild to severe keratoconus.
With the Platinum Fitter selection, the Bay Area eye care experts at 20/20 Optometry have been recognized by SynergEyes as having the highest level of clinical training and expertise in fitting patients with their family of lenses.
The Duette hybrid contact lenses by SynergEyes are available to all patients and fit about 85% of prescriptions. And for patients over 40 years old who need common vision corrections, Duette Multifocal lenses provide exceptional clarity. SynergEyes also produces ClearKone, SynergEyes KC, SynergEyes PS, SynergEyes Multifocal, and the original SynergEyes A hybrid lenses that help correct more abnormal vision problems, like keratoconus.
The Bay Area vision care specialists at 20/20 Optometry have been fitting patients who have common and irregular vision needs with these specialty lenses for over five years, and have developed a loyal clientele impressed with the high level of service and comfort they received.
"When I offer these contact lenses as a treatment option for patients and try to explain that it will be the clearest vision they have ever had, patients find it hard to believe until they wear them," explained Dr. Lee. "Seeing is believing, and I have made many of my patients believe there can be a large improvement in quality of vision that allows them to function more safely and more productively in their lifestyle."
For more information about SynergEyes hybrid contact lenses or other products and services offered by the 20/20 Optometry of Silicon Valley, visit 2020eyesonline.com or become a fan on Facebook at http://www.facebook.com/2020optometry. 20/20 Optometry is located at 2555 North First Street in San Jose.
About 20/20 Optometry of Silicon Valley
20/20 Optometry of Silicon Valley is a Bay Area optometry office located in the central part of Silicon Valley. Since it opened in 2000, the office has continued to grow because it meets the needs of its patients and provides customer service as one of its strongest attributes. During an eye exam, 20/20 Optometry's eye doctors are trained to address the cause of patients' eye-related problems, and not just the symptoms. The doctors can treat allergies, infections and various eye diseases. They design specialty computer eye glasses for computer users, successfully treat dry eyes and offer many solutions and treatments for visual symptoms. The eyewear stylists will then help clients easily find eyeglass frames that will fit each individual's personality and lifestyle. Contact lenses from 1-day disposables to custom contact lenses for irregular corneas are also available at the Bay Area optometry office.