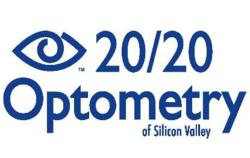 Patients love being able to have different options of color temples they can match to their clothes
San Jose, CA (PRWEB) May 18, 2012
20/20 Optometry of Silicon Valley, a leading Bay Area optometrist, is hosting an Eyewear Party on June 20, 2012 from 5 to 9 pm in San Jose to introduce the latest line of fashionable eyewear to hit their shelves from Dilem eyeglasses.
During the party, the entire new Dilem collection with be featured and guests can receive personalized styling and try on their favorite eyewear from the designer brand. It will be held at the 20/20 Optometry office located at 2555 North First Street in San Jose, and will be complete with refreshments and appetizers. Anyone interested in attending should email an RSVP to shaun(at)2020eyesonline(dot)com.
Dilem eyeglasses are pioneering a new wave of accessories with their interchangeable temples and face flattering frames. Every pair comes with two sets of artfully designed temples that can be changed to fit the wearer's mood, personality or outfit.
"Patients love being able to have different options of color temples they can match to their clothes," said 20/20 Optometry's optician, Shaun Pescador. "You can have one that is professional for work and one for going out to dinner with your friends. These frames are comfortable to wear and snapping the temple pieces on and off is a cinch."
Dilem offers a unique perspective on eyewear by offering contemporary colors, patterns and designs based on high-fashion concepts. As the newest addition to the glasses carried by 20/20 Optometry, the latest styles from this European brand are sure to make an impact with consumers who want multiple pairs of glasses without having to buy more than one pair.
"Dilem is great for people looking for a change," said Dr. Jeanette Lee, optometrist at 20/20 Optometry. "People who want more than one pair of glasses, but can't afford two pairs, will be happy to know this line offers many different varieties of interchangeable temples."
Patients can virtually mix and match different temple and frame combinations with the simulator on the Dilem website, so they can be prepared to pick out their favorites in the 20/20 Optometry office.
For more information about the party, Dilem eyeglasses, or other products offered by 20/20 Optometry of Silicon Valley, visit 2020eyesonline.com or become a fan on Facebook at facebook.com/2020optometry. 20/20 Optometry is located at 2555 North First Street in San Jose.
About 20/20 Optometry of Silicon Valley
20/20 Optometry of Silicon Valley is a Bay Area optometry office located in the central part of Silicon Valley. Since it opened in 2000, the office has continued to grow because it meets the needs of its patients and provides customer service as one of its strongest attributes. During an eye exam, 20/20 Optometry's eye doctors are trained to address the cause of patients' eye-related problems, and not just the symptoms. The doctors can treat allergies, infections and various eye diseases. They design specialty computer eye glasses for computer users, successfully treat dry eyes and offer many solutions and treatments for visual symptoms. The eyewear stylists will then help clients easily find eyeglass frames that will fit each individual's personality and lifestyle. Contact lenses from 1-day disposables to custom contact lenses for irregular corneas are also available at the Bay Area optometry office.